How do shared ownership mortgages work & can you have one? With shared ownership mortgages you purchase a proportion of a property, normally using a deposit that you have saved and a mortgage. In most cases the minimum initial share that you can buy is 25% and the maximum initial share is 75% but this can vary on different properties and different housing associations. To cover the rest of the property that you haven`t taken out a shared ownership mortgage on, you simply pay a rent to the housing association.
Shared Ownership is an affordable home ownership scheme that is provided by Housing Associations all over the UK. If you can`t afford to buy a property outright it gives you the opportunity to part buy and part rent your home. On shared ownership mortgages you only need to raise the deposit for the share that you are purchasing. Generally that means having to save a lot less initially.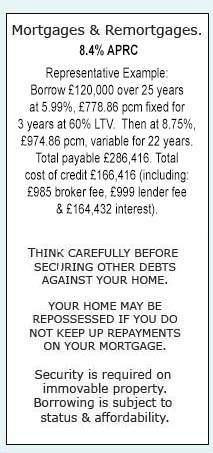 Once the mortgage is in place you pay a mortgage on the share you have bought (25%-75% of the property value) and pay subsidised rent on the share that you don`t own. If you so wish there is normally the option to buy further shares until you own 100% of the property. With this in mind, it provides a great way for you to get your foot on the property ladder and in to home ownership and you can then aim to buy out the rest of the property as and when you are able to, subject to the schemes approval of course.
Not all properties will allow shared ownership mortgages. Unfortunately there may not be any properties that you like in your area.
You will have to pay a small service charge to the housing association on top of your mortgage, this could even continue if and when you own 100% of the property.
There could be extra fees involved when you try to purchase more shares of the property.
If you have the income available but only a small deposit, you could consider other options like a 95% mortgage and only have to pay a mortgage on the property without having to rent the other proportion of the property you live in.

Weighed up your options and would like to enquire? Fill in the one minute application form at the top of the page and we will contact you to discuss your enquiry without obligation.

Government Shared Ownership Schemes

It is important to understand that shared ownership mortgages are not necessarily government schemes, instead they are provided through housing associations. To explore all of your options if you are working with low income or a small deposit, you may also be interested in the `Homebuy` or `Help to Buy` schemes that the government does provide. For more information on these government schemes or your options if you are only able to save a small deposit, head over to our page on low deposit mortgages.

Mortgage Calculators

A reason for considering shared ownership mortgages could be down to your affordability and the fact that you might not be able to afford to purchase 100% of a property. If this is the case, it is vital to ensure that you can financially afford the mortgage and that the repayments, along with the extra rent you will need to pay to the housing association will be a manageable amount. If you would like a brief idea of the payments you could face on the mortgage alone, head over to our mortgage calculator page to get an idea of the numbers in front of you. Once you have an idea, you can make a decision based on the figures. If you would prefer to talk this through with an adviser then give us a call on 0800 298 3000 (landline) or 0333 003 1505 (mobile friendly).