Here at First Choice Finance we pride ourselves on trying to help customers with bad credit consolidate their debts and get back in control of their finances. Around 25 years of experience means that we have come across most adverse credit scenarios and have learnt that bad credit does not mean no new credit. If you are currently experiencing financial difficulties or have experienced them in the past and have found that it has tainted your credit history, you may have been told that you will not be able to obtain any kind of finance; even if you are trying to repair your damaged financial situation. If this sounds familiar then you have come to the right place. Although it can be a trickier path to navigate it isn`t always the case that you cannot borrow money in this situation. Our available refinance loan plans for those with some credit issues range from £3,000 to £100,000, whilst our refinance mortgage plans start and £10,000 and can go up to £1 million.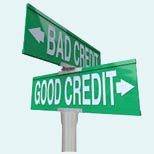 Bad credit debt consolidation could be achieved through us with either a bad credit remortgage or a poor credit loan. Each route has their own advantages and disadvantages and can be discussed further with one of our in house finance advisers in confidence. In particular they both provide a solution if you`re regularly dreading the end of the month and / or struggling with the administration and daunting task involved with paying off multiple debtors. If you would like to get a free quote for consolidating your credit even with arrears or defaults, feel free to contact our team on our mobile friendly number 0333 003 1505 or our free landline number 0800 298 3000 or fill in our short on line enquiry form.
How Do You Get To Be A Bad Credit Consumer?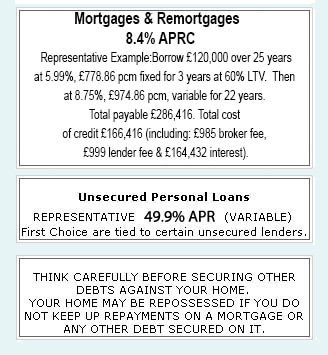 What is most important to remember is that no two lenders look at a credit profile in exactly the same way. That being said there are a few fundamental indicators related to your credit history which can cause you to fall in the bad credit category. For example:
Missed payments on credit cards, personal loans or your mortgage
Defaults on store accounts, credit cards or loans where you breached your agreed payment terms
Taking our multiple payday loans within a few months of each other
County Court Judgements, known as ccj`s, over £200
Being in a debt management plan or an Individual Voluntary Arrangment (IVA)
Having been declared bankrupt at any time
However it is not all about your current and past credit performance, other areas can have a large impact on your ability to get a loan or mortgage:
Not being on the voters roll at your existing residential address
Applying for multiple credit at once and either not taking any out or being accepted anywhere
Not actually having used any credit facilities before, such as a loan, credit card or overdraft
Not having a bank account or equivalent used to pay for goods, services, bills etc,
Having many jobs in a relatively short time frame
Some of the things we can`t change, like the previous missed payments or defaults, others we can help with such as satisfying your defaults by paying them off and improving your cashflow so you can meet your credit commitments on time. As a loan and mortgage business that has been in the market for 25 years we could cut down on the amount of applications you make for finance through us having access to multiple lenders plans and the experience to pick the ones that match your unique circumstances.
Bad Credit Debt Consolidation Loans
If you have bad credit and you are trying to borrow money to consolidate some debt, the chances are that you are more likely to be offered homeowner secured loans rather than a personal unsecured loan. This all comes down to what you want, how long you want to spread the payments over and who will lend to you. A bad credit homeowner loan can provide better security to the lender and as a result more flexibility to the borrower. Although rates can be higher to account for the greater risk that you often carry if you have bad credit; the eligibility criteria is generally less rigorous, the repayment term can be longer and you can sometimes borrow a higher amount. Both a longer term and higher loan amount can prove key for bad credit debt consolidation as it provides the means to clear your costly debt and spread the payments over an affordable term. By spreading payments you may incur more interest over the term, so aim to borrow what you need and pay it back over the shortest time frame that is affordable. That being said a smaller loan just to clear of any arrears can be a solid step in the right direction.
Bad Credit Debt Consolidation Lenders
Not all lenders will deal with bad credit debt refinancing, some may believe how you will pay in the future is largely dictated by your past finances. They want to know how you have managed your finances in the past in order to decide whether or not you fit the criteria for people they are willing to lend to. That being said some lenders, even including some banks are willing to provide debt consolidation remortgages for example to clients with some adverse credit. Others are also out there offering secured loans and mortgages but they often only will deal through a regulated loan and mortgage broker, like First Choice Finance. If you have existing bad credit you may think you are lumped into one pile, but in actual fact all credit files are different as are all loan companies which means if you have been refused a loan from one lender, another may be prepared to loan you the money. The key is knowing who wants your business so if you are looking to consolidate some debts and you have bad credit it could help plenty by coming to an experienced company like First Choice Finance.
To get a free quote on bad credit consolidation for either an adverse credit loan or remortgage fill in our 1 minute online application form at the top of the page or give us a call and we will work with you to quickly get an idea of lenders and rates available for your situation.
Can Debt Consolidation Improve My Credit Score?
Consolidating your debts can bring with it many advantages; it can help restructure your finances into one manageable monthly payment, it can reduce your monthly outgoings and should even help to rebuild your credit profile and score (so long as you meet the repayments on time as mentioned earlier in this piece) . When dealing with bad credit consolidation in particular, anything that helps to rebuild your credit score can prove hugely beneficial. Once your loan or remortgage is in place if you continue to make the contractual payments and pay them in a timely manner it will help to get you on the road to recovery. Then hopefully a year or two down the line when your credit score has been repaired, you can look to find you an even better rate reserved for clients with good or fair credit ratings. To see if you can turn your finances around and put yourself ahead, call and tell us about your scenario on 0800 298 3000 (landline) 0333 003 1505 (mobile) or enquire on line to take that first step.
Established In 1988. Company Registration Number 2316399. Authorised & Regulated By The Financial Conduct Authority (FCA). Firm Reference Number 302981. Mortgages & Homeowner Secured Loans Are Secured On Your Home

First Choice Finance is a trading style of First Choice Funding Limited of The Old Courtyard, 103 Buxton Road, High Lane, Stockport, Cheshire. SK6 8DX. Copyright protected 2014-2018.