Are you looking to get one of the best mortgages available for a buy to let property? First Choice Finance is a leading UK mortgage and home loan broker and due to our 25 years of experience can offer a wide range of different buy to let mortgage options from multiple mortgage lenders; including tracker mortgages, fixed rate mortgage plans and discounted mortgages as well as other less common mortgage types. You can choose to either enquire online through our short straightforward on line enquiry form when your details will be passed to one of our in house mortgage team, or give us a call at your convenience from your mobile on 0333 003 1505 (mobile friendly) or on a landline to 0800 298 3000 and speak directly to the mortgage advisers who will be happy to answer any question you may have and provide you with free quotes and a personal no obligation illustration on the mortgage plans we have on offer which you are interested in.
How Do You Find The Best Buy To Let Mortgage
Choosing the best buy to let mortgage can be difficult, there are a number of different factors to consider and each mortgage and remortgage have their positive and negative aspects, we can help you compare the different mortgage plans so you can choose the best mortgage plan for your unique circumstances from our panel of lenders. Some lenders may offer cheaper exclusive plans through brokers or intermediaries such as ourselves, however others may have some best buy`s available to direct consumers only. So you may be best to do some research first before you decide what to do next.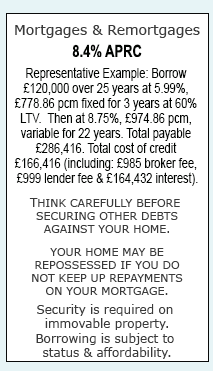 Either way should you decide to talk to us, you will be given figures to work with and the option to proceed is always totally down to you
First Choice Finance are a leading UK mortgage broker with low rate mortgage plans from many banks, building societies and specialist investment backed mortgage lenders, we will help you search and find the best mortgage plan for you circumstances, with some at competitive low rates. It may seem obvious but if you have a decent sized deposit and a good credit profile, in that you have not missed any payments and you have no county court judgements or defaults then you will have a wider range of plans to choose from at the cheaper end of the market. However many of us go through financial trials and tribulations so if you are in that ever growing group who have unfortunately missed a few payments on existing credit or loan debts, or have incurred a county court judgement your mortgage options may well be more restricted and the payments a little more expensive. Mortgage arrears can have quite bearing on any application as you would expect, so always try to get as up to date as you can with both your secured and unsecured credit commitments, preferably for up to 6 months before you launch into the world of getting another mortgage. That being said a short term blip that you have now put behind you and are demonstrating that you are back on top of your finances may well be acceptable to some lenders we have access to. Whoever you are and whatever you are trying to do we will do our best to compare our best buy to let deals and find the one whose payments are what you require deal and you should receive a competitive mortgage quote whatever your circumstances.
Why Let To Buy When There is Buy To Let?
Buy to let is more well known and has a wider market penetration than Let To Buy. With a Buy To Let, you buy a home which you rent out to a none spouse the idea being that the rent you receive covers all or most of the mortgage, the tenant picks up the other bills and you hope to reap a positive return on the property be selling it later on subject to property prices etc. But, what happens when you want to move you and your family to another home, but have the deposit to hand or do not want or need to sell the house you are currently in. In this case some people opt to rent out their current dwelling to a tenant and take out a new mortgage on their new home, often getting some or all of the deposit from remortgaging their current home. The home they vacate will need to go onto a Let To Buy mortgage as they are no longer living there and a tenant will be, meanwhile the home they are moving to will be on a normal residential mortgage basis as they will be owner occupiers at that new address and landlords of their old address. Hopefully this has demystified the Let To Buy scenario, but if you have any questions or would like help to go through this route yourself then please call our finance team on 0800 2983000 (from a landline), 0333 003 1505 (mobile friendly) or fill in our simple on line form starting at the top right of this page.
Established In 1988. Company Registration Number 2316399. Authorised & Regulated By The Financial Conduct Authority (FCA). Firm Reference Number 302981. Mortgages & Homeowner Secured Loans Are Secured On Your Home

First Choice Finance is a trading style of First Choice Funding Limited of The Old Courtyard, 103 Buxton Road, High Lane, Stockport, Cheshire. SK6 8DX. Copyright protected 2014-2018.