Highest Loan To Value Purchase Mortgages And Remortgages - Low Rate Loans From £5,000 To £150,000 - Release Your Equity With An Equity Release Plan
Owning a business can be a fulfilling experience but also a difficult one too, the road to success is never an easy path to navigate and here at First Choice due to our having 25 years experience of running a business we probably know and understand what you may be going through, so we are here to help. If you own your own business or are looking to start up a new company, you will likely understand the importance of utilising capital available in the right way and sometimes you may simply not have the capital available. This could mean that you are missing out on helping the business grow. Business loans can provide funding for your future business plans and can be tailored to your unique business to help you get the right projects in place when you most need them.
No one can predict the future, and it can be tricky to anticipate when your business will need that extra helping hand, business loans can be arranged swiftly and efficiently so your company doesn`t have to feel the pinch, especially in times of economic uncertainty, or lose out if big orders come in but you need to be able to enhance your facilities or cash roll raw materials to take that business on. For more information regarding a loan for your business, contact our offices on
0333 003 1505
(mobile friendly)
0800 298 3000
(landline) or through our
on line enquiry form
where we can help provide you with access to competitive business loans, alongside free quotations before you make any decisions.
Business Loans Explained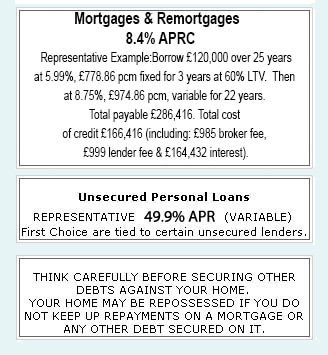 Business loans are available for a whole host of different companies in differing market sectors and can be a vital aide for businesses large and small. When it comes down the bare basics a business loan is funding given to a business by a bank or specialist lender to be repaid by a certain date, with an interest level agreed. Essentially a business loan is the same as a personal loan, the difference being that the money is paid to a business rather than an individual person and should be used to benefit the company accordingly.
Uses For Business Loans

A loan for a business could be used for a very wide number of reasons:
Purchasing new equipment: If you are looking to expand and employ new personnel the chances are you will need to purchase new devices to go along with them; computers, furniture, machinery, the costs all add up.
Business expansion: Moving to new offices involves many costs you may not expect, aside from the increased cost of a bigger space, re-directing post and phone numbers for example, may be something you haven`t factored into the move.
Restructuring company cash flow: If you have money tied up in business investments it can be hard to ease the cash flow where it is needed.
A business loan can be used in almost any way you see fit to enhance your business. For more information of ways business loans can aide your company contact the office on the above numbers.
Business Loans Interest Rates
The interest rates that business loans usually carry can vary significantly and is often largely dependant on your particular business model and the industry you are involved in. Due to the nature of the loan being used for business purposes the lender will want to assess your business model, accounts and credit risk to ensure that the business itself will be able to sustain paying the loan back over the agreed repayment period. For more information on the rates involved with business loans and your business specifically, give us a call on
0800 298 3000
(landline) or
0333 003 1505
(mobile friendly).
Bad Credit Business Loans
Whilst having bad credit can make getting a loan much more difficult, it is possible to raise finance with a less than ideal credit history. With business loans in particular there are opportunities for you to show a lender that providing your business with the money is a safe bet. Whilst your rates may be slightly higher, if your business has substantial assets or a particularly good business plan a business loan lender may still be willing to loan you the money. To find out if you will qualify for business loan through our sources, apply online in the top right corner or give us a bell and one of our loan team will get back to you.
Homeowner Secured Loans
Rates From 7.1% APRC Representative Example £30,000 over 72 months @ £679.90 repayments. Total payable of £49,949. 20.1% APRC including £2,975 intermediary fee and a £995 lender fee. Loans secured on property. First Choice are tied to certain loan providers.


Mortgages & Remortgages
4.5% APRC
Representative Example: Borrow £80,000 over 25 years At 4.6% Variable, £461.95 for 300 months.
Total Payable £138,585. Total Cost Of Credit £58,585 (incl £1360 fee).

Unsecured Personal Loans
REPRESENTATIVE 49.9% APR (VARIABLE)
First Choice are tied to certain unsecured lenders.
THINK CAREFULLY BEFORE SECURING OTHER DEBTS AGAINST YOUR HOME.
YOUR HOME MAY BE REPOSSESSED IF YOU DO NOT KEEP UP REPAYMENTS ON A MORTGAGE OR ANY OTHER DEBT SECURED ON IT.
Security is required on immovable property.
Established In 1988. Company Registration Number 2316399. Authorised & Regulated By The Financial Conduct Authority (FCA). Firm Reference Number 302981. Mortgages & Homeowner Secured Loans Are Secured On Your Home. We Advice Upon & Arrange Mortgages & Loans. We Are Not A Lender.

First Choice Finance is a trading style of First Choice Funding Limited of The Old Courtyard, 103 Buxton Road, High Lane, Stockport, Cheshire. SK6 8DX. Copyright protected.