Rewards And Risks Of Owning A Second Property ----- How To Borrow Enough To Secure Your Dream Second Home At A Low Rate ----- Rent It Out, Share It Amongst The Family Or Keep It To Yourself - Discover Which Suits You The Best -----
Buying A Second Home: Pleasure And Investment
There are a number of reasons you may consider buying a second home and a few straightforward ways you can achieve it. First Choice Finance will be on hand to help you obtain the right borrowing option.
Perhaps you`ve decided that you want a holiday home on the coast or near one of the country`s national parks, or maybe you`ve decided that you want to take on a second property so that you can take advantage of the booming buy-to-let market. We have a huge range of mortgage & loan solutions to suit most circumstances.
If you like the idea of buying a second home but don`t have the funds on deposit already, you could take out a secured loan or secondary mortgage on your existing property – this will provide you with a lump sum that you could put towards your new purchase.
Alternatively, if you`re looking to buy a second property to rent out, you can get buy-to-let mortgages which are designed for that market and could work out as a better bet than a conventional loan.
With so many options on the table, First Choice Finance can take the hassle out of the process, even if your credit history is complex or you have a low credit score. Once we establish the details of your goal, we`ll scour our market lenders products and identify what the best deal is for your individual circumstances.
Discover more by calling our second home loan team on
0800 298 3000
(freephone) or
0333 003 1505
(mobile friendly) to get a fast free quotation, alternatively fill in our short
on line enquiry form
and we will contact you at your convenience.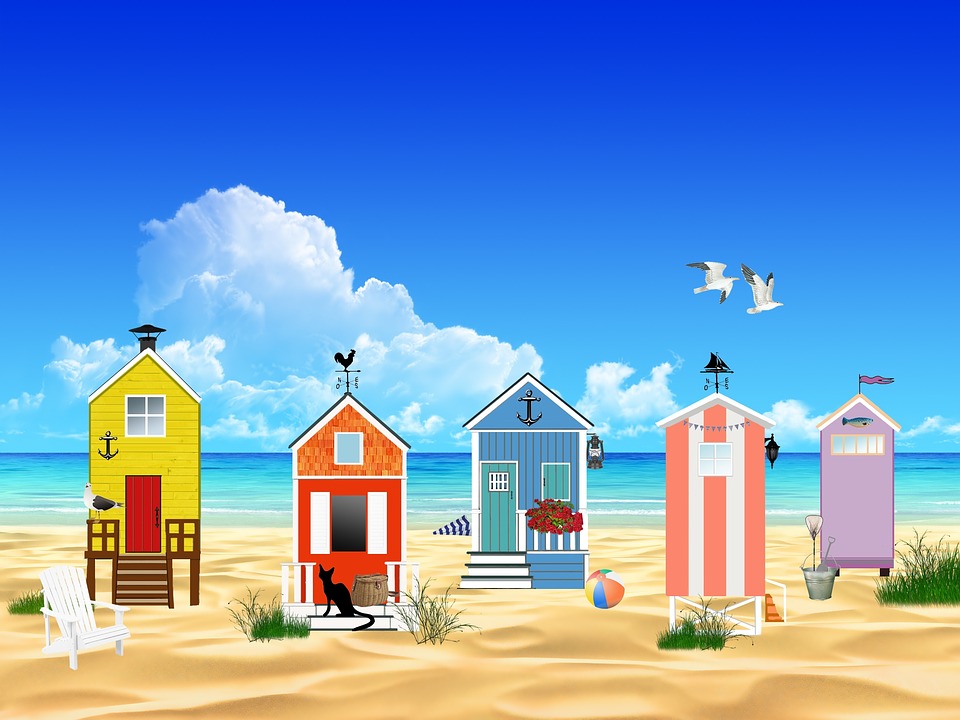 Buying A Second Home As A Holiday Home
Investing in a second home can be a good investment for your family, buying a second home as a holiday home can give you and your family a place of union creating family memories that will last a lifetime. The secondary house is a real family builder; a place you can meet up with extended family and friends whenever you wish, it also allows to create a haven of peace for weekends, or longer getaways / holidays.
Second Home For The Family
The secondary house is often a family house and as such constitutes the anchor point of the family unit. It is indeed often the meeting point of the different members of the family, often geographically distant from your residential property either in this country, maybe by the beach or alternatively it may be a property abroad. The children spend beautiful holidays there then meet there adult family members, with their own offspring, so that brothers, sisters and cousins can experience unforgettable moments of sharing together.
The second home is not exclusively reserved for families!
Meeting with friends Country house, vacation home ... a place of relaxation or escape, the secondary property also offers a friendly space to receive friends. Spend beautiful evenings by the fire, around the swimming pool or a barbecue.
Small Getaway Property
One may also want to buy a second home to live there alone or with your partner. It then turns into a haven of peace where you come to recharge your batteries, from the calm of cities, to reconnect with yourself & your partner.
Can I Afford A Second Home?
Affording yourself a little piece of paradise comes at a price, first the purchase price then the maintenance costs. A second home can be more expensive to maintain than a main residence because it is not inhabited throughout the year. You are able to offset this cost by maybe considering renting out your second home, this is becoming easier and easier with online property rental platforms (such as AirBNB) helping connect owners of second homes with potential renters.
Expenses Related To A Second Home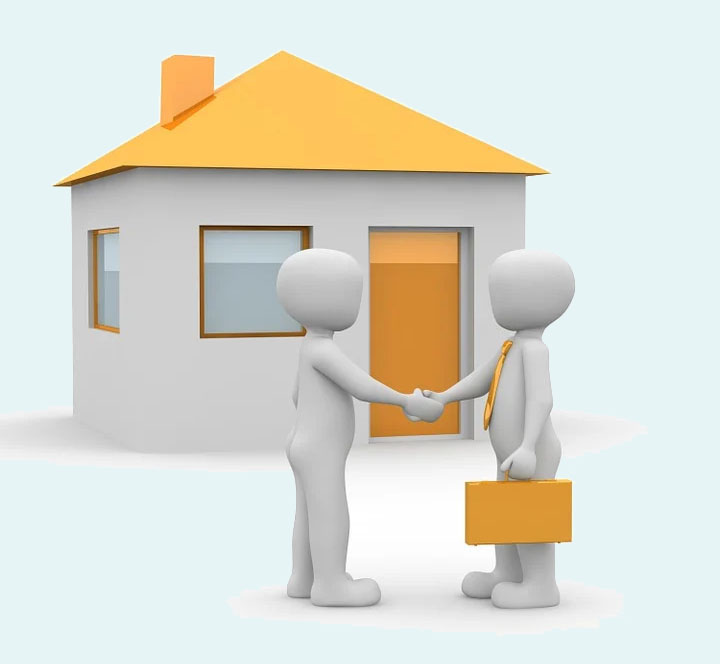 Different expenses must be taken into account before embarking on the purchase of a family second home. Among them are: maintenance and renovation work (roofing, refurbishment, plumbing, etc.), monthly charges such as heating , electricity, gas, high-speed internet connection, mortgage payments and home insurance. In addition, there are any concierge services (cleaning, garden, swimming pool maintenance, security systems, etc.) and, of course, taxation (housing tax, property tax, household waste removal tax, TV license).
Holidays Are Then Always In The Same Place
As pleasant as it is, a holiday home does not always satisfy the desires of skiing or the sun in winter, nor the need to get away from time to time by going sightseeing abroad. In fact, after several years of vacationing in the same place, the risk of weariness exists.
Remoteness
What is more, if the second home is located too far from the main residence , difficult to access and far from a large city, discouragement outweighs the desire to stay there. So much so that for some owners, getting there becomes a chore!
To the feeling of obligation are added the burdens and constraints (maintenance work, small repairs, occasional damage) which inflate the cost of the home.
To avoid disappointment, it`s best to know exactly what to expect and think twice before committing ...
Buy A Second Home With Others - Why Not?!
Buying a vacation or country home together with friends or other family members and sharing the maintenance of the house is a solution to reduce the charges and costs of a second home .
It requires a certain harmony in the group. Because between families with children, singles preferring calm and friends wanting to party, you have to know who you are going to spend your holidays with or how you schedule the availability of the property.
If the collective purchase is a means of distributing expenses, it also offers the possibility of buying larger, atypical or better located property.
Cohousing , for example, consists of dividing the house into several apartments so that everyone is at home. This avoids the inconvenience of living together, while keeping common areas where you can meet whenever you want (garden, swimming pool, large kitchen, etc.).
A Point On The Legal Level
The collective purchase of a secondary residence can take place within the framework of joint ownership .
This structure will make it possible to pool costs and responsibilities. It provides security in the event of conflicts or the resale of respective shares in the property.
Succession or resale of a second home: beware of taxation
Property can prove to be an excellent investment with prices increasing, it is important to remember that any profit made from a second property may be taxable with possible capital gains tax liabilities. So it is important to ensure you are fully aware of any tax implications. Alternatively you may be considering a second home as an investment for the whole family for generations going forward to enjoy, but upon your passing your estate will be liable for inheritance tax on the value of your second property.
Buying A Second Home: An Investment For Retirement
Apart from inheritance, the acquisition of a second home generally takes place when households are still active and able to repay a mortgage.
To cover your monthly mortgage payments, it is possible to rent out your property until retirement. The interest of a rental investment is of benefit, but it is important to note that rental income is taxable.
Choose to live in your second home when you retire.
Once your professional activity is over, there are two possibilities: either resell your main residence and live in your second home, or resell both and buy something else. In any case, buying a second home while you are still working is a good way to prepare for retirement.
LOCATION, LOCATION, LOCATION:- Choosing the right location is one of the fundamental principles of real estate that also applies to family second homes. Because if you decide, in retirement, to transform your second home into a main residence to spend peaceful days there, it is better to anticipate this change of function and be sure to want to live there all year round ...
Ultimately, investing in a family home is a long-term investment. If the property has been maintained and its location and quality give it heritage value, it will constitute valuable capital to keep, transmit or reinvest in other projects.
Mortgages & Remortgages
4.5% APRC
Representative Example: Borrow £80,000 over 25 years At 4.6% Variable, £461.95 for 300 months.
Total Payable £138,585. Total Cost Of Credit £58,585 (incl £1360 fee)
THINK CAREFULLY BEFORE SECURING OTHER DEBTS AGAINST YOUR HOME.
YOUR HOME MAY BE REPOSSESSED IF YOU DO NOT KEEP UP REPAYMENTS ON YOUR MORTGAGE.
Security is required on immovable property.
Established In 1988. Company Registration Number 2316399. Authorised & Regulated By The Financial Conduct Authority (FCA). Firm Reference Number 302981. Mortgages & Homeowner Secured Loans Are Secured On Your Home. We Advice Upon & Arrange Mortgages & Loans. We Are Not A Lender.

First Choice Finance is a trading style of First Choice Funding Limited of The Old Courtyard, 103 Buxton Road, High Lane, Stockport, Cheshire. SK6 8DX. Copyright protected.