Highest Loan To Value Purchase Mortgages And Remortgages - Low Rate Loans From £5,000 To £150,000 - Release Your Equity With An Equity Release Plan
The timescales of getting a mortgage can vary depending on a number of different factors, purchase mortgage`s often take a longer time to get approved than a remortgage on a property you already own. Here at First Choice we have 25 years experience arranging mortgages and remortgages, offering expert advice and processing mortgage applications and liaising with mortgage lenders to help speed up the mortgage and remortgaging processes. For more information and no obligation mortgage advice please contact us on free phone 0800 2983000 or complete our free quote
on line enquiry form
.
How Long Does It Take To Get A mortgage?
Remortgages can be completed in around a week or two if all goes well and you are place with the right lending plan for you.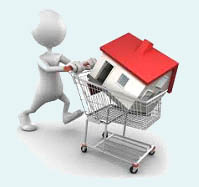 Buying a home through a purchase mortgage can be a stressful event as it will usually take longer, but again if matters are set up properly 4 weeks could well be enough for you to move in. With lots of things to do and consider, First Choice Finance can help lighten the load by searching our lender panel for you and recommending a suitable mortgage for you, compare our mortgages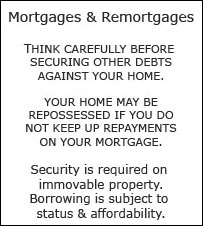 and get approved for a mortgage. With a wide panel of lenders we look at your enquiry and search our panel of lenders to find the best mortgage deal that fits your needs.
Mortgage Time Frame
Finding The Right Property
- First step is always to find your perfect house, in most cases your home is the biggest purchase you will ever carry out, so it is important that you find a property you are 100% happy with. Things to consider when buying a home are market value, area, local schools, transport links as well as budgeting how much you are going to need to spend on the property when you have purchased it, either redecorating, carrying out maintenance or improving the house.
Applying For A Mortgage
- First Choice Finance have a great selection of lenders offering purchase mortgages, helping you buy a home. We also arranged right to buy, let to buy and buy to let mortgages enabling you to grow your portfolio. Applying to us for a mortgage is simple; complete our online enquiry form with your details or call freephone 0800 2983000 and speak directly to one of qualified mortgage advisers. At this stage no credit check is carried out and you are under no obligation to proceed with us for your mortgage.
Finding A Mortgage
- Once we have received your mortgage enquiry one of mortgage advisers will begin the search for a mortgage that suits your needs, they will contact you to confirm the details and clarify any questions you may have, they will compare the different mortgage deals and offer the one that best fits your requirements. As qualified mortgage advisers they will offer the best solution from our lenders and talk you through the advantages and disadvantages of any deal that we offer you.
Property Valuation
- When buying a home the mortgage lender with the deal best suited to meet your needs will need an independent surveyor to check the property`s value and ensure it is structurally sound. The valuation of the property will impact on the loan to value of the mortgage in conjunction with the amount of deposit you have towards the purchase of the property. In the event of the property coming under valuation you may still receive a mortgage but a higher LTV may affect the interest rate you are offered, you may also consider offering a lower price to the seller, alternatively you may reconsider the purchase of the property and consider looking elsewhere.
Receive Mortgage Offer
- Once you property has been valued you will be offered an offer for your mortgage from the selected lender, the offer will detail your monthly repayments and term of your mortgage. Our mortgage adviser will be happy to answer any question you have about your mortgage offer, all mortgage offers are given obligation free.
Completion
- The final stage of the mortgage process is the completion of the mortgage, your funds will be transferred as you will become the owner of your new home.
How Long Does It Take To Remortgage
Remortgaging has many less stages as a purchase mortgage and can often be completed faster. E.G. The valuation process is not as vigorous compared to that carried out when buying the property, in fact it may not be needed at all.
Mortgages & Remortgages
4.5% APRC
Representative Example: Borrow £80,000 over 25 years At 4.6% Variable, £461.95 for 300 months.
Total Payable £138,585. Total Cost Of Credit £58,585 (incl £1360 fee)
THINK CAREFULLY BEFORE SECURING OTHER DEBTS AGAINST YOUR HOME.
YOUR HOME MAY BE REPOSSESSED IF YOU DO NOT KEEP UP REPAYMENTS ON YOUR MORTGAGE.
Security is required on immovable property.
Established In 1988. Company Registration Number 2316399. Authorised & Regulated By The Financial Conduct Authority (FCA). Firm Reference Number 302981. Mortgages & Homeowner Secured Loans Are Secured On Your Home. We Advice Upon & Arrange Mortgages & Loans. We Are Not A Lender.

First Choice Finance is a trading style of First Choice Funding Limited of The Old Courtyard, 103 Buxton Road, High Lane, Stockport, Cheshire. SK6 8DX. Copyright protected.