One of the biggest misconceptions of the mortgage market is that self employed mortgages no longer exist. This couldn`t be further from the truth and here at First Choice we are here to provide you with access to some of the best rates out there for self employed persons looking to borrow some finance. Whether it be to purchase a property for the first time or to remortgage your existing one, or if you have changed from being employed to self employed throughout your mortgage term we can still look to provide you with a self employed mortgage. Our expert advisors have been dealing with self employed mortgage requests for over 25 years now and have evolved with the market to ensure that we provide you with the right mortgage for your situation. Give us a call on the above number and let us see if we can help.
Self Employed Mortgages Explained
Self employed mortgages are fairly self explanatory, they are simply mortgages for people who class themselves as self employed. There are many factors which would suggest that you are in fact self employed. As for the specialist lenders and high street banks they typically class you as self employed if you own more than a particular percentage of a business. Normally 20-25%. If you are a partner or director of a limited company then most lenders will typically class you as self employed also and as such if you were looking to secure some finance against a property then it would have to be a self employed mortgage or in some cases a self employed loan. For more information on our self employed loans please see our page on the tabs above. As with self employed mortgages you could also fall into this bracket if you are a contract worker, here at First Choice we strive to ensure the best possible deal for you and if you would like more information on contract mortgages specifically, please give us a call on the above number or see our page.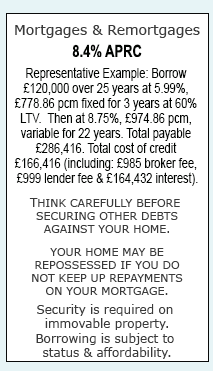 Trying to wade through all of the information can be exhausting, never mind confusing as to whether you fall into the bracket that would require a self employed mortgage. No need to worry, our friendly advisors are here to do that for you. What is key to remember is that once you are accepted the mortgage products available to you should be the same as your employed counterparts, with the simple bit out of the way just fill in our online application forms and let us do the rest.
Requirements For Self Employed Mortgages
Fortunately Britain has seen a boom in the rise of people starting to set up their own businesses in recent years. Many of which has arisen through the poor economic crisis and as a result is helping to kickstart our economy into action again. We believe this is a good thing and like anyone else business owners, small or large should be able to take out finance and mortgages alike. So for self employed mortgages what are the extra requirements? Well, similar to a regular mortgage contract it is vital for the borrower to provide proof of income and for self employed persons it is no different. If you are looking to take out a self employed mortgage you will need proof of your self employed income. The norm is 2 years worth of declared income however it is not unheard of for some lenders to stipulate less (1 year) and some more (normally no more than 3 years). This income either has to be provided in the form of your SA302s from the HMRC or as certified accounts from a qualified accountant. Other than the income required falling slightly different, the other requirements requested by the lender will generally be the same as with any other purchase or remortgage.
A few things that will may help with your application:
A larger deposit -20% and up will help you look more favorable to a lender
If possible it always looks good to a lender if a company is showing increasing profits
Have projections in place to ease the lender`s mind that your income isn`t going to drastically decline
If you want to talk through any of these requirements for self employed mortgages with a qualified advisor then call the above number and we will only be too happy to iron out any queries you may have.
Potential Problems Self Employed Borrowers May Face
Gone are the days of self-certification mortgages which required little or no proof of income to secure the mortgage and therefore posed many problems for the lenders. Especially now with trying economic times many of the people that took out said mortgages may be struggling to make their mortgage repayments. Self-certification mortgages were essentially a good idea to help many self employed people but unfortunately the system was often abused and as a result has made securing a self employed mortgage a little more difficult too. Although these two mortgage types are not the same they both involve self employed persons trying to secure a mortgage and as a result many lenders have also clamped down on the latter, self employed mortgages.

What is important to remember is that it isn`t impossible to secure self employed mortgages for a purchase or a remortgage and we are here to help you through the process. As the lenders may view you as a slightly higher risk you just need to prove to them that you are a safe bet to lend on normally through your proof of income. You will be assessed on profits and lenders may also want to see your projected accounts (what it is estimated you will earn) over the next few years. As your provable income will be based on profits, it is important that you are declaring enough profits to secure the size of a self employed mortgage that you want. Lenders income multiples are always changing but you will not get the stretch of previous years. With this in mind it is worth considering whether your accounts will look a viable option for lenders, building up expenses on a company for example may decline your profits and thus the lender will not take into account that money that was earnt and may mean the mortgage you are allowed is smaller than you might expect.

If you are unsure what size of mortgage you can secure as a self employed person then give us a call on the above number with your accounts at the ready and we can give you a no obligation and free quote with what self employed mortgage you might be able to receive.
Rates Available For Self Employed Mortgages
Essentially people looking for self employed mortgages will have access to the same range of mortgage products as everyone else. There are a handful of specialist lenders who offer products designed specifically for self employed borrowers which may be worth looking at. However, many high street banks have on offer some great deals for self employed mortgages so it is definitely worth speaking to one of our qualified advisors to see which is the best possible product for your situation. You will also have complete access to all different mortgage types and will be able to choose from types such as variable or fixed rate mortgages. For more information on mortgage types or the rates you can secure for a self employed mortgage, fill in our online application form and our expert advisors will give you a call back and give you an idea of the rates on offer.
Established In 1988. Company Registration Number 2316399. Authorised & Regulated By The Financial Conduct Authority (FCA). Firm Reference Number 302981. Mortgages & Homeowner Secured Loans Are Secured On Your Home

First Choice Finance is a trading style of First Choice Funding Limited of The Old Courtyard, 103 Buxton Road, High Lane, Stockport, Cheshire. SK6 8DX. Copyright protected 2014-2018.