Utilise Our 30 Years Of Experience - Available Now: Up To 90% LTV Home Owner Remortgages To Unlock Your Capital - Lending Plans Specifically For Outright Home Owners (Also Known As `Deeds Cases`) - Obtain £5,000 To £500,000 For Any Purpose.
It is a great achievement for anyone to have fully paid off their homes mortgage and own their house or apartment outright. If you find yourself in this position you have done well and now can choose from a wide number of borrowing options - a common one is remortgaging your house to obtain funds, which can be used for virtually any purpose.
The value in your property could be utilised at any time with either a home owner remortgage plan or one of our other competitive home owner lending solutions,
thereby giving you many straightforward routes to obtaining the funds at a low rate.
.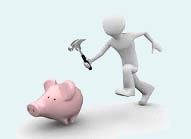 Remortgages for outright home owners are usually at notably lower rates than standard remortgages, personal loans, credit cards or store cards. So it may be an option to consolidate your credit - if your cash flow is under pressure. However many of our clients are simply looking for
a cheaper way to access money to: improve their home, make a major purchase, top up their leisure spending or enhance their life style
. All quotes are free, confidential and without obligation - the money advanced can be paid directly to you and used for any purpose.
To find out how much you could borrow and your repayments please call our UK based home owner remortgage & loan team for free on
0800 298 3000
or
0333 003 1505
(mobile friendly). Alternatively use our short, no credit check
>> fast on line enquiry form <<
and we will get back to you at your convenience.
Join tens of thousands of successful clients and use our 30 years of experience to achieve your goals
.
Common Reason To Remortgage Property Owned Outright
In financial jargon clients who own their property outright are
often known as deeds cases
. There are some excellent deeds case remortgage plans available and as some customers in this arena are a little older some plans can have loan terms that go to age 75 (or beyond). That being said the minimum age is usually only 18 - so even if you have inherited a property or managed to own your house outright at a younger age, the option to borrow on it is very much still there. The money borrowed by remortgaging your house or another properties equity can be used for almost any purpose. For our more senior clients who own their home outright and are seeking to not make repayments during their lifetime we offer advice of equity release products. These can enable you to tap into the equity you have built up, without having to down size or make any monthly repayments. Whether it is a loan, remortgage or equity release that best achieves your goals, some of the more common reasons to borrow money are listed below.
Very popular uses are:
Home Improvements,
Holiday Home Purchase,
Or Consolidating Other Debts.

Other reasons included:


Special Occasions (weddings / anniversaries),
Helping Out The Family,
Holiday Of A Lifetime,
Buying A Car / Boat,
Pay University Fees Or A Tax Bill
….the list goes on.
Whatever your reason, First Choice Finance has been doing this for over 30 years and our clients have already borrowed over £1Billion Pounds - hence we could help you. Our UK remortgage team is here to give you no obligation help and advice to get you the
right remortgage loan with affordable repayments to suit your budget
. Our remortgage advisers are here to answer any questions you may have, please give us a call for free or enquire online and let`s find out what your loan options really are.
If you are looking to remortgage your house when you currently do not have a mortgage then First Choice Finance is here to help, offering highly competitive mortgage rates. Many home owners who have paid off their mortgage are over the age of 55, this can limit mortgage options with some lender reluctant to lend to older people. First Choice Finance could still help you - with many of our mortgage lenders
options available for people over the age of 55. With so many remortgage deals available there could be the perfect for you, whether you are retired or not.
.
Another option for home owners who have a large amount of equity in their home is equity release, these include lifetime mortgage equity release plans. These options allow the home owner to release equity from your house to use for almost any purpose and you can choose to pay the interest or not make repayments and have it added to the loan.
Remortgaging Your Home To Purchase A Buy To Let Property
If you own your house outright and are looking to enter the buy to let property arena, then remortgaging your home may offer a better rate than purchasing the buy to let house with a BTL mortgage. A drawback to using your house is the mortgage is secured on your home - which is at risk if you do not keep up repayments on your mortgage.
First Choice Finance is a long established mortgage business for people looking for a smooth, convenient way to get low cost remortgage rates and terms for their needs. Couple this with our commitment to customer service and you can understand why we have earnt the reputation in the mortgage industry as a highly competitive national mortgage intermediary.
Here at First Choice Finance we arrange some fantastic mortgage plans with lenders with names you will easily recognise as well as some mortgage lenders who are not available on the high street. This help us to give you access to lenders offering top rates for your circumstances, perhaps even when you have been refused or declined a remortgage or loan elsewhere.
At First Choice Finance our lenders offer the consumer a variety of products via our advice, which include first mortgages, fixed and variable mortgages, homeowner loans, secured loans (second mortgages) personal loans and guarantor loans.
We are committed to helping people realise their dream of using their equity as they wish through remortgaging or obtaining home ownership through a purchase mortgage and we hope this is reflected in our business model in the wide variety of deals our lenders offer.
Can I remortgage if I have no mortgage?
Can I borrow against a property with no mortgage?
What mortgage options are available if I`m Over 55?
Equity release options for people who are mortgage free?
Can I remortgage if I have no mortgage?
The answer here is highly likely to be yes. You have already ticked a couple of key criteria boxes; firstly you are a home owner and secondly you have equity in your property. Some of the remaining considerations are: the construction of the house, the estimated value of the house (usually needs to be a minimum of circa £35,000), whether you have enough income (most types can be used including pensions and some state benefits) to meet the repayments and finally your credit status. However even if you have poor credit or a low credit score but meet the other criteria you will probably be able to remortgage due to having plenty of equity, however the rate will be higher to some degree.
Can I borrow against a property with no mortgage?
If the property in question is the one you live in then the same rules apply for remortgaging your home when you own it outright, i.e. basically very likely. If you do not live in the property - i.e. if you rent it out or inherited it - the criteria is a little tighter. The condition of the house may be more important and the value may need to be closer to the £45,000 or more. The amount of loan to value may also be a little lower, usually around the 80 % LTV maximum, so depending on how much you wish to borrow that could influence the decision.
What mortgage options are available if I`m Over 55?
People on average are living longer. There are probably more over 55`s in the UK now than ever before. Lenders are aware of this and mortgage plans have evolved to meet the demand from these clients. You can still look at a traditional mortgage as these can often go up to your 75th birthday, there are also plenty of equity release lifetime mortgages on the market which are only available to those over 55 years old. You could also consider an interest only mortgage although there will need to be a plan in place to settle this at the end of its term.
Equity release options for people who are mortgage free?
Being mortgage free increases your chances of being able to release equity from the property because you are likely to have more equity than many others and there is no mortgage to settle in place currently which would detract from the amount you can obtain. Bear in mind for mainstream `no repayment during term` equity release you need to be at least 55 years old. If you are under 55, don`t panic, there are plenty of other options you could consider to access the equity in your property - just not lifetime mortgages or home reversion plans.
THINK CAREFULLY BEFORE SECURING OTHER DEBTS AGAINST YOUR HOME.
YOUR HOME MAY BE REPOSSESSED IF YOU DO NOT KEEP UP REPAYMENTS ON YOUR MORTGAGE.
Security is required on immovable property.
Established In 1988. Company Registration Number 2316399. Authorised & Regulated By The Financial Conduct Authority (FCA). Firm Reference Number 302981. Mortgages & Homeowner Secured Loans Are Secured On Your Home. We Advice Upon & Arrange Mortgages & Loans. We Are Not A Lender.

First Choice Finance is a trading style of First Choice Funding Limited of The Old Courtyard, 103 Buxton Road, High Lane, Stockport, Cheshire. SK6 8DX. Copyright protected.