Highest Loan To Value Purchase Mortgages And Remortgages - Low Rate Loans From £5,000 To £150,000 - Release Your Equity With An Equity Release Plan
Our clients have been successfully obtaining interest only mortgages for over 25 years. To give you an idea of where this success can come from, here are just a few scenarios where customers can achieve their goals:
Retirement Interest Only Mortgages:
These are for someone who is on a pension or semi-retired and wants to keep their repayments low and to stay in their home, or to buy a home, either way with affordable payments. Our lenders plans are
suitable for most ages, including; over 60`s, over 65`s and even over 75 year old
singles or couples. They have a very flexible approach to income that can be used and to how long you would like to keep the interest only plan running for.
Paying Off Interest Only Mortgage: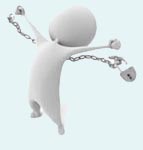 It is becoming more and more common for customers to find that they have come to the end of their current interest only mortgage term, only to find they have not got sufficient funds to clear the outstanding balance. What to do next? Sometimes it is simply a case of
enabling you to move your current interest only balance to another more flexible provider
, thereby enabling you to extend the term when your current lender is not willing or able to do so. There are, you may be pleasantly surprised to discover, many more options than this though…
These scenarios and many more (detailed below) are familiar to our UK based team. Furthermore some of
our clients have been approved even when they had been refused or let down elsewhere
. So take the first step to getting your mortgage dilemma solved by calling on free phone
0800 298 3000
/ dial
0333 003 1505
(mobile friendly), alternatively complete our short
online enquiry form
and we will get right back to you.
Don`t make the mistake of waiting until it is too late, take action now to get you and yours back on track
.
Further Examples: `When Your Interest Only Mortgage Ends`
On other occasions clients have taken on a new repayment mortgage over a term that means they can
settle the current balance and have affordable payments to pay back
the new mortgage entirely over the agreed period.
If this is not the answer (and you do not want to sell your home) many over 55`s are able to consider the
option of equity release to pay off their interest only mortgage and continue living in their home
with no repayments to make until they move home, enter permanent care or pass away.
So What are Interest Only Mortgages?
With an interest only mortgage your monthly payment only pays the interest charges on your loan- you are not actually reducing the original mortgage balance itself. So at the end of the mortgage term the original loan amount will not have decreased and you will still owe the money that you originally borrowed from the lending company. Clearly you would hope that the property value has increased to offset some of the money you have invested in it but property prices, as we all know, can go up and down. This is why it is vital that you have a repayment vehicle in place to repay the loan at the end of the term.
However some lenders now allow downsizing as a valid repayment vehicle or even use pension pot cash lump sums
. This can have a big impact on you being able to still obtain or extend an interest only mortgage. More traditional repayment routes are still of course utilised - this could for example, be an endowment policy, a savings plan or an even an ISA.
Buy To Let Interest Only Mortgages
A property can be a great investment and taking out an interest only mortgage on a buy to let property could be a great idea, if you are in a position to do so. If you are looking to become a landlord (or expand your portfolio) and are possibly looking to sell the property at the end of the mortgage term, interest only mortgages can provide lower monthly payments that can be used on home improvements to achieve a higher rent or could be invested elsewhere.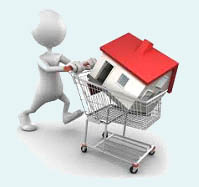 For more details on our buy to let mortgages or home improvement loans feel free to look at our other pages using the navigation tabs on the top of the page or complete our short enquiry form. Alternatively give us a call for free on
0800 298 3000
for a confidential chat about your interest only buy to let mortgage / remortgage options.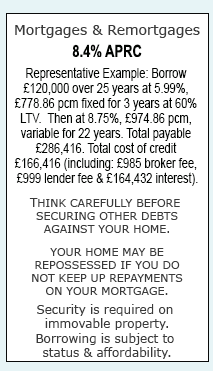 Pay Off Interest Only Mortgage
Unfortunately, it is sometimes the case that interest only mortgages get bad press due to the nature of the borrower still owing against the property when the term has finished. This idea is a valid point and you should look into the advice originally give to you as a first point of call. That being said,
interest only mortgages still play a vital role if sold correctly
. Here at First Choice you we will always try to ensure that if you take out an interest only mortgage with our help it will be the most suitable for you. Treating customers fairly is of the utmost importance to us and in conjunction with FCA guidelines, the advice we provide you with will be informed by a formal assessment of your needs and requirements. Having been advising on mortgages for circa 30 years this puts First Choice Finance in pole position to help you.
Let us assess our interest only and retirement mortgage lenders deals for your needs and see if you are in a position to take out an interest only mortgage. There is no obligation to go ahead and our quotations are always free. If it`s not right or you do not like the offers available we can re-assess your situation and see if you would be better placed with some other form of secured finance - be it a capital and repayment mortgage, a part and part mortgage, a secured loan or even a lifetime mortgage.
How Interest Only Works
For example to understand why you still owe money at the end of your term consider this:
If you had an interest only mortgage of £100,000 over a term of 25yrs and had been put on a variable interest rate of 2.5% APR (not necessarily a current rate just an example to demonstrate the workings).
Monthly repayment (variable) = £208.33
Your cost of meeting the interest only repayments (this will vary as / if the rate changed) = £62,499
However the total cost of mortgage = £162,499
Therefore as you can see there is still a total balance outstanding and due at the end of the term of
£100,000
(there may be additional fees charged to discharge the mortgage etc on top of this amount due)
The Benefits Of Interest Only
Lower monthly payments than a standard capital & repayment mortgage.
Savings on monthly payments can be invested elsewhere and potentially mature to a greater value than what you owe on the property.
Can free up cash to renovate your property and increase its value.
Monthly obligations are smaller so may be able to cope with income dips / lifes financial challenges more easily.
The Risks / Downsides Related To Only Paying The Interest
You need to have a repayment vehicle in place to pay off the existing loan, this may not appreciate (grow) in the way you want it or may even reduce. Modern plans do however consider downsizing and other types of future income
You will still owe 100% of your original capital balance mortgage so any equity you gain will have to be over and above the mortgage balance still owed on your property.
Your property value may decrease below the amount borrowed on it.
Most lenders restrict the loan to value available on interest only mortgages. This limits how much money you can release if remortgaging or requiring you to have a larger deposit if buying.
If you are still unsure as to whether you want to go ahead with interest only mortgages or whether they could be a viable option for you to look at then fill in our online quotation form. One of our team of advisers will give you a call to take a no obligation look at what alternatives are available to you, or if you want to chat about it now, just give us a call on
0800 298 3000
.
Mortgages & Remortgages
4.5% APRC
Representative Example: Borrow £80,000 over 25 years At 4.6% Variable, £461.95 for 300 months.
Total Payable £138,585. Total Cost Of Credit £58,585 (incl £1360 fee)
THINK CAREFULLY BEFORE SECURING OTHER DEBTS AGAINST YOUR HOME.
YOUR HOME MAY BE REPOSSESSED IF YOU DO NOT KEEP UP REPAYMENTS ON YOUR MORTGAGE.
Security is required on immovable property.
Established In 1988. Company Registration Number 2316399. Authorised & Regulated By The Financial Conduct Authority (FCA). Firm Reference Number 302981. Mortgages & Homeowner Secured Loans Are Secured On Your Home. We Advice Upon & Arrange Mortgages & Loans. We Are Not A Lender.

First Choice Finance is a trading style of First Choice Funding Limited of The Old Courtyard, 103 Buxton Road, High Lane, Stockport, Cheshire. SK6 8DX. Copyright protected.