Highest Loan To Value Purchase Mortgages And Remortgages - Low Rate Loans From £5,000 To £150,000 - Release Your Equity With An Equity Release Plan
If you have already established the amount of mortgage that you require and the mortgage type that you are after, the next step is trying to find the cheapest mortgage plan available to you of the type that you require. A low rate of interest is inherently linked to a low cost remortgage and can be the difference that could save you a sizeable amount of money, potentially thousands or, in large mortgages, tens of thousands of pounds. Unfortunately, some of the most competitive deals are not readily easy to find and you could be missing out on a brilliant deal. We may be able to help with that, having been established 25 years ago and having many years experience in a tricky mortgage market has afforded us the key knowledge and connections to ensure our customers have access to some of the best low rate remortgages and mortgages.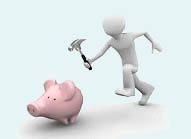 If you are interested in saving money and streamlining your finances or raising money for virtually any purpose as the piggy bank can`t quite do it, give us a call on
0800 298 3000
from a landline,
0333 003 1505
if on a mobile or
use our on line enquiry form
to see what low rate remortgages might be suited to you. We provide free quotations and you will not be under any obligation to proceed.
Low Rate Remortgage Deals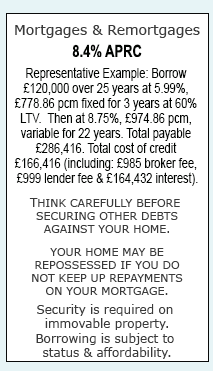 Come to First Choice Finance for reliable low rate remortgage advice. Over the past few years or so rates have hovered around a historically low level and remortgaging onto one of these low rate remortgages can be an attractive option. It sounds easy enough but there are some things to look out for and certain obstacles that could trip you up. Mortgage lenders are feeling the pressure to keep rates low; this has resulted in some of the
cheapest mortgage
borrowing rates since time began. Great for borrowers everywhere? Well may be not, low mortgage rates and cheap mortgages come hand in hand but it isn`t the only factor you should consider. That is why we advise coming to a seasoned mortgage broker like ourselves to help you get low rate remortgage deals.
When you contact us on the above number, one of our own mortgage advisers will be able to navigate the many products on offer from our panel and provide you with a free personalised illustration. A quote suited specifically to your needs and requirements.
Examples Of Low Rate Remortgages
Mortgage rates can often be confusing, whether they are low or not. Sometimes it is easier to understand what you will be paying when the numbers are plainly laid out in front of you. Here are a few examples of the capital repayment (C/R) mortgage payments involved with low rate remortgages (the rate cited is an initial rate and is for illustrative purposes only for people with a clean credit record):
Borrowing £50,000 over 25 years at 2%.
Monthly Repayment= £213.42 (C/R)
Borrowing £70,000 over 15 years at 2%.
Monthly Repayment= £453.98 (C/R)
Borrowing £175,000 over 35 years at 2%.
Monthly Repayment= £583.37 (C/R)
Bad Credit Remortgage Rates
General consensus is that the best low rate remortgages are reserved for the `best borrowers` and that some lender`s may `cherry pick` their deals. To a degree this can be considered true but what is considered the `best borrower`? There are a number of factors that a mortgage lender looks at when assessing an application. Criteria spans from loan to value, your credit history, income, age, employment status, being on the voters roll and much more and each lender will view these slightly differently. What this means is that there is no, one `best borrower` and many lenders will view an application on it`s own merits. Some quite low rate remortgages are even available to clients with bad credit on their credit file, yes you are not realistically going to get the lowest rate in the market but knowing where to look can be the difference between a successful or declined application. That is where First Choice Finance come in to play - fill in our short enquiry form and once we have established your specific requirements we can approach lenders you are likely to be accepted with, saving you time and potential disappointment.
Mortgage Repayment Calculator
If you have been researching the market you are likely to have come across some of the low rate remortgages available. It is all well and good knowing these rates but until you can see how it will translate into a monthly payment you won`t be able to see how much it might save you. Head over to our
selection of mortgage and remortgage calculators
so you can establish how much your monthly repayment might be at various rates. The numbers can do the talking but you need to know what rates you qualify for so to see how much you might be able to save give us a call on
0800 298 3000
(landline)
0333 003 1505
(mobile).
Mortgages & Remortgages
4.5% APRC
Representative Example: Borrow £80,000 over 25 years At 4.6% Variable, £461.95 for 300 months.
Total Payable £138,585. Total Cost Of Credit £58,585 (incl £1360 fee)
THINK CAREFULLY BEFORE SECURING OTHER DEBTS AGAINST YOUR HOME.
YOUR HOME MAY BE REPOSSESSED IF YOU DO NOT KEEP UP REPAYMENTS ON YOUR MORTGAGE.
Security is required on immovable property.
Established In 1988. Company Registration Number 2316399. Authorised & Regulated By The Financial Conduct Authority (FCA). Firm Reference Number 302981. Mortgages & Homeowner Secured Loans Are Secured On Your Home. We Advice Upon & Arrange Mortgages & Loans. We Are Not A Lender.

First Choice Finance is a trading style of First Choice Funding Limited of The Old Courtyard, 103 Buxton Road, High Lane, Stockport, Cheshire. SK6 8DX. Copyright protected.