With lenders trying to set themselves apart from their counterparts, the mortgage market is become increasingly difficult to navigate. That is why many people are turning to mortgage brokers like First Choice Finance, to help guide them through the maze and out of the other side with the ideal mortgage for their circumstance. Call 0800 298 3000 (landline) or 0333 0031505 (mobile) and have a free talk through your particular needs or fill in our one minute on line enquiry form.

First Choice Finance is an established mortgage finder that has been carefully attending to consumers financial needs on a nationwide scale for a very long time. You can rest assured that due to our breadth and depth of experience in finding finance for our customers we are the right people to resolve any questions you might have when it comes to your mortgage.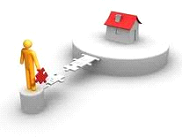 What Is A Mortgage Broker?
Well, they aren`t the lender, and they definitely are not the borrower. So what exactly is a mortgage broker and what do they do? It is a very fair question, as many people out there may not have come across mortgage brokers like ourselves before. Put simply, a mortgage broker works as an intermediary (a middleman) between the borrower (you) and the lender (the people providing the mortgage). As the go-between, we deal directly with the lender so that you don`t have to. All of the leg work and constant forwards and backwards of paperwork, can be done away with because you only have to deal with us. We do all of the work so that you can sit back and relax, whilst we facilitate a smooth completion of the mortgage.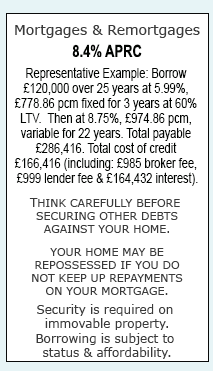 Not only that but mortgage brokers have an expansive knowledge of the market and industry and can provide you with lists of all the products and rates currently out there. Keeping you informed of the best deals is part of our job. It is key to remember that the mortgage broker is there for the customer and not the lenders. We are on your side.

Let us bridge the gap to your new mortgage.
Mortgage Brokers In The UK
There are numerous mortgage brokers within the UK but none quite like First Choice Finance. Based in Manchester, we have been trading for over 25 years and are considered one of the top mortgage brokers on a nationwide scale.

Our business philosophy is representative of our leading company:

"At First Choice Finance we value our customers and treat them with respect from day one. As a result, treating customers fairly is intrinsic to our business model. We know how important you are to us and likewise how important the service we provide to you is. You can be assured that you will sit at the forefront of the mortgage application process. To put it plainly, we do all the work with you in mind."

Feel free to give us a call on the above number to talk to one our impartial advisors who will be dedicated to you and helping you fill in all of the paperwork that may be required. Our postal applications are quick, easy and hassle free. Any queries you may have can be directed to your personal mortgage advisor so you never feel out of the loop.
Specialist Mortgage Brokers
It is always wise to look to a mortgage broker that can provide you with other options incase a mortgage isn`t the best deal for you. As a leading finance company we have the expert knowledge and experience to specialise in many products and services that others cannot do.

Here are a selection of the products that we offer:
Mortgages
Lifetime Mortgages
Equity Release
Secured Loans
Personal Loans
Commercial Loans
For more information on the products listed above please see our page tabs to give a more in depth look at the products that are available to you. When you come to First Choice Finance there is little need to shop around and go from one mortgage broker to the other to establish your different options as we can do it all for you. We cater to a huge array of your financial needs. There are few other mortgage brokers who can say or do that!
Mortgage Brokers and Advice
Like any industry there may be mortgage brokers that are not as experienced as others in the mortgage market and as a result, may broker your case in the wrong way. This can sometimes lead to failed attempts at getting a mortgage with potentially heavy consequences. When it comes to one of the biggest financial decisions of your life, it should not be taken lightly and it is vital to turn to the right people for help. The right mortgage brokers can make a world of difference.

That is why when you turn to First Choice you have made the right choice in choosing us a mortgage broker. We realise the importance of understanding the mortgage market and its constantly changing products. So that our customers can achieve the best deal for there circumstance, good, fair or poor credit. That is our mortgage promise.

Read enough? Then fill in one of our `Find My Finance` quote forms and we can contact you directly to deal with your enquiry and get the ball rolling.
Established In 1988. Company Registration Number 2316399. Authorised & Regulated By The Financial Conduct Authority (FCA). Firm Reference Number 302981. Mortgages & Homeowner Secured Loans Are Secured On Your Home

First Choice Finance is a trading style of First Choice Funding Limited of The Old Courtyard, 103 Buxton Road, High Lane, Stockport, Cheshire. SK6 8DX. Copyright protected 2014-2018.