Highest Loan To Value Purchase Mortgages And Remortgages - Low Rate Loans From £5,000 To £150,000 - Release Your Equity With An Equity Release Plan
There was once a time when contract and sub contract workers had to apply for expensive self-certified mortgages and in more recent times could struggle to get a mortgage altogether. Thankfully at the present time, those days are in the past. As a specialist contractor mortgage business we understand the workings of the contractor and self employed world and how your employment is just as valid and relevant to obtaining a mortgage as the next person. With 25 years experience getting people mortgages and loans from a variety of employment backgrounds we know, more than most, how to help our clients put their best foot forward. This is particularly true with mortgages for contractors, sub contractors, sole traders and directors which requires specialist knowledge and awareness to get it right.
We know contract workers and self employed folk are often out and about generating business, so if you are hard at work with a client then once you are free, use our mobile friendly number to get a free quote on
0333 003 1505
or call us on
0800 298 3000
via a landline, or enquire on line using our
on line enquiry form
which can be done on a desktop, laptop, ipad, tablet or even via your phone.
What You Need To Know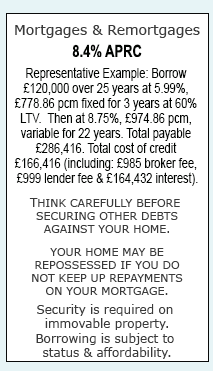 Lots of unanswered questions? Read on. With mortgages for contractors many of the products available to you are the same as those available to employed persons, as are the rates and mortgage types you can secure. The main difference lies in the application process. Getting your head around it all can be tricky but that is just one area where we can help. As many lenders realised that the traditional lending criteria they were using to determine income and employment was excluding many contract workers things have started to change. We know which
mortgage lenders
to approach depending on your contract work and can save you from being turned away by high street branches that may not understand the nature of contract or sub contract work and could even suggest that they cannot do mortgages for contractors. We will walk you through the requirement step by step, scour our market for a deal to meet your needs and we will give you a free quotation if we can help. Probably much like you would give out free quotes to carry out some work we are of the same view.
Top Tips With A Mortgage For Contractors
Use a specialist broker( like ourselves).
We can and frequently do help clients who could go direct to a high street bank to get their mortgage. However, they see the value of our services and understand that we will try and get them the best mortgage deal for their situation. This rings particularly true with securing mortgages for contractors. We understand like you that time is money. We could save you both.
Keep your contract as up to date as possible.
One of the most important requirements for the lender is a copy of your up to date contract. A contract that is up to date, states clearly both your current contract rate and length of contract helps to build a picture for the mortgage lender and will increase your chances of being accepted.
Be realistic with what you can afford
You know, better than any lender what you can afford to pay out each month. Be realistic with this figure and what contractor mortgage you can afford. If you overstretch now it could cause problems in the future.
As we mentioned early in our `Top Tips` keeping a hold on your financial budget is crucial. As a contractor the chances are you will know how important this is, especially when considering longevity in your employment market. You need to know if you can afford the payment if the rate goes up, or if a contract of yours changes. Fill in our 60 second form and we will establish just how much this contractor mortgage could cost you and very quickly give you a feel for what your repayments.
Contractor Mortgage Rates
Keeping up to date with mortgage rates can be a tricky task. Unless you can predict the future you can never really know in which direction they might head, or by how much. Lenders appetite varies based on how much business they have written and how much money is costing them so they know how much they can charge to lend to you. The best way to keep up to date with any rates is to give us a call on the above number and our contract mortgage advisers will inform you of the best deals and rates of the moment for your circumstances.
Mortgages & Remortgages
4.5% APRC
Representative Example: Borrow £80,000 over 25 years At 4.6% Variable, £461.95 for 300 months.
Total Payable £138,585. Total Cost Of Credit £58,585 (incl £1360 fee)
THINK CAREFULLY BEFORE SECURING OTHER DEBTS AGAINST YOUR HOME.
YOUR HOME MAY BE REPOSSESSED IF YOU DO NOT KEEP UP REPAYMENTS ON YOUR MORTGAGE.
Security is required on immovable property.
Established In 1988. Company Registration Number 2316399. Authorised & Regulated By The Financial Conduct Authority (FCA). Firm Reference Number 302981. Mortgages & Homeowner Secured Loans Are Secured On Your Home. We Advice Upon & Arrange Mortgages & Loans. We Are Not A Lender.

First Choice Finance is a trading style of First Choice Funding Limited of The Old Courtyard, 103 Buxton Road, High Lane, Stockport, Cheshire. SK6 8DX. Copyright protected.