According to the 2011 UK census Stockport had an estimated population of 283,000 people. With a size closer to a small city we have witnessed first hand, the benefits of locating in this bustling town for 25yrs.
Here at First Choice we have always carried out business on a nationwide scale. Yet for those of you lucky enough to be based in Stockport, you can view us as the friendly mortgage brokers next door.
At just a stones throw away, our company has always been immersed in the local community and as a result, fully understands the housing situation that others may not be able to relate to. For mortgages in Stockport there really is no reason to look elsewhere.
Steeped in history
The Stockport Hat Works and Stockport Viaduct are just two examples of the rich history that has been treasured and cultivated here. Aside from being famous on a national scale they acted as a pinnacle of change in the industrial revolution, change that had resounding impacts on the housing market.
The recurring image of the powerful, bourgeois, working class Briton living in close knit communities of terraced housing, rings true here in Stockport. It's no wonder that a substantial amount of the Stockport mortgages and secured loans we arrange are secured on terrace properties.
Future market housing requirements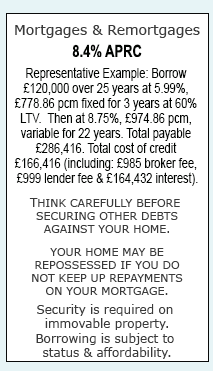 According to a Housing Study carried out in 2008 for the Stockport borough area, 6,937 existing households were planning to move into owner occupied housing. Along with 410 that were planning to move into private rented housing, gave a total demand of 7,347 for market housing in the last few years.
Here at First Choice we can provide great rates for Home movers and people looking into purchasing a Buy to Let property alike. When you see the clear demand for the future housing market here in Stockport, we are here to provide the mortgages on all of them.
Not in a situation to move or remortgage but still want to raise?
We understand that sometimes our Stockport mortgage customers may find that they have early repayment charges on their existing mortgage which prevent them from raising the money they require. All is not lost in these situations, in cases such as these we may be able to offer homeowner loans as an alternative avenue for you to look into.
It is key to realise that your route to raising finance may not always be a mortgage. If a mortgage in Stockport isn't a possibility come to us for our expert advice and knowledge in the industry to give you other options, we deal directly with a number of secured loan lenders that are looking to do business in these very scenarios.
Another Stockport gem
-The Vernon Building Society
Founded in 1924 the Vernon Building Society lies in the heart of Stockport and has been lending on properties for Stockport mortgages for the duration.
Not only that, but they have exclusivity with regards to criteria for there products:
"Products are available within a 25 mile radius of Stockport" (Source: Trigold Sourcing System).
If you come to us for Stockport mortgages, we can deal direct with The Vernon Building society to secure you a deal that people outside of the Stockport Borough are unlikely to be able to get their hands on.
Established In 1988. Company Registration Number 2316399. Authorised & Regulated By The Financial Conduct Authority (FCA). Firm Reference Number 302981. Mortgages & Homeowner Secured Loans Are Secured On Your Home

First Choice Finance is a trading style of First Choice Funding Limited of The Old Courtyard, 103 Buxton Road, High Lane, Stockport, Cheshire. SK6 8DX. Copyright protected 2014-2018.