Now Offering High LTV Mortgages On Most Property Construction Types - Thousands Of Mortgages Completed Across The UK - Obtain £10,000 To £2,000,000 Spread Over 3 To 30 Years - You Could Even Purchase A Rare Home With A Small Deposit
If you are looking at buying or remortgaging a property that was built using a non-standard construction type then you could find it more difficult to find an affordable mortgage or remortgage. Here at First Choice Finance
we have multiple low rate non-standard construction mortgage lender plans
.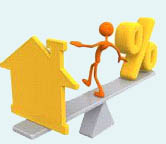 The most common non-standard building material is concrete, these concrete houses or flats were popular during the 1960`s and 1970`s so there is still a great number and variety of concrete built homes available on the UK housing market. Prior to that you can come across thatched roof cottages and stone walled houses. After that period there are plenty of timber framed homes spread throughout the UK.
Use our 30 years of experience and get a fast free quote on the most competitive rates and repayments for your specialist home type: call
0800 298 3000
(free on mobile or landline), or dial
0333 003 1505
(mobile friendly). Alternatively fill in our short straightforward
no credit check on line enquiry form
and your adviser will get cracking on your mortgage options.
Buy The Property You Want Whatever The Construction Type
If you own a home (or are looking to buy one) and need a mortgage or home loan, we`re your qualified mortgage specialists. Whether you have plenty of equity or not very much, if you have excellent credit, or have had challenges in the past... we could help. First Choice were established 30 years ago so our mortgage advisers will arrange just the right mortgage or remortgage that is best suited for your particular needs. Even if you are self employed, have multiple income sources or have an adverse credit rating we will have seen your scenario before and therefore are most likely to be able to help.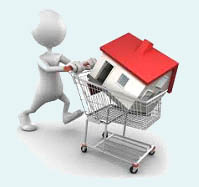 Your home is probably the largest single investment that you will ever be involved in... and we understand that. At First Choice Finance we have the mortgage sourcing systems, the products and the services to offer our clients some of the best possible rates, terms and completion costs based on your individual profile. We even have loans for self employed and challenged low credit score borrowers.
Your Mortgage Is Important
Even though we have arranged thousands of mortgages, to us each and every loan we work on is special. Why? Because its your loan, on your home... and we take the time to do it right and make sure that you are satisfied and feeling good about the entire process. Your satisfaction... that`s our job.
We`re here to help...
We understand that the mortgage process can be problematic and difficult... and sometimes you`re confused by all the terminology, rate types and products that may be available. Maybe you`re not sure if you qualify... and if so, what is the best loan and term for you. Our team has the know how and experience to help you find the mortgage loan that is just right for you. We`re here to help!
We are a full-service mortgage company offering REAL SOLUTIONS, HONEST ANSWERS with NO SURPRISES for all your mortgage or home owner loan needs. Take a few minutes to browse our site and learn more about the solutions we can offer you.
Remortgaging Homes Of Unusual Construction
As well as mortgages offered to help you purchase a non standard construction building, First Choice Finance can also help you remortgage or refinance your current property. Talk to one of our mortgage advisers for a no obligation free quote
Is refinancing right for me?
Find out if now is the right time to refinance your mortgage. You may be able to:
LOWER YOUR MONTHLY PAYMENT?
REDUCE YOUR MORTGAGE RATE?
PAY OFF CREDIT CARD DEBT OR OTHER HIGH INTEREST LOANS?
MAKE HOME IMPROVEMENTS?
BUY A CONSERVATORY OR BUILD AN EXTENSION
PAY UNIVERSITY TUITION?
Types Of Building Construction
TRADITIONAL CONSTRUCTION
For the basis of comparison traditional construction will be taken as cavity brick and block walls, roofs with slates or tiles on a timber structure, timber intermediate floors and timber or concrete ground floors. In practice there have been large numbers of houses built that do not conform to this plus some regional variations such as the use of stone or timber cladding.
Traditional construction has itself evolved over say the last 50 years with greater ranges of roof tiles, the widespread use of roof trusses, chipboard for floors, plastics in a multitude of uses from plumbing to windows and insulation to virtually all parts of the building.
House building in the UK has largely kept to the traditional approach except a few forays in the past into such methods as timber frame which have not always been implemented entirely successfully. There have been more alternative methods of construction developed or marketed within the last decade than ever before, although these have largely been aimed at the new build market. Some of the reasons for this include:-
Increasing insulation standards can sometimes be more easily achieved with other forms of construction.
Prefabricated systems are usually quicker to build and in particular can create a basic shell which can then be simultaneously finished off internally and externally which can make it less dependent upon factors such as the weather.
Producing more aspects under factory conditions can often improve quality control, reduce wastage and help with health and safety aspects. It can also assist with a lower requirement for more transient site based labour.
None the less the majority of home extensions have been built traditionally, although for many years there have been prefabricated home extensions they have rarely represented any significant proportion of the overall market, some of the reasons for this include:-
The variation in designs and materials of houses makes standardisation more difficult. Furthermore the individual peculiarities of sites, possibly leaning or out of square walls, position of drains etc. can be easier to deal with on an individual basis using materials of small unit size (e.g. bricks).
Most extension schemes are dealt with by small local design practices and builders who are more familiar with traditional construction.
Most of the materials used traditionally are available from local merchants at short notice (some builders are not good at planning far ahead).
The materials may be more manageable in size to carry through narrow alleyways or even through the house itself.
Some of the companies who produce prefabricated components for the new build industry in relatively large quantities are not often set up to deal with smaller scale orders on a competitive basis.
Although most of the points above relate to the more manufactured systems there has at the same time been an increasing use of systems at the `low tech` end of the spectrum. Some of these are the revival of previous methods such as cob, whilst others such as straw bales have not been used significantly in the UK.
Whilst traditional construction will undoubtedly remain the predominant construction method, although this will no doubt evolve further with constant upgrades to the insulation requirements etc. None the less there will almost certainly be a growth in alternative methods of construction both for the low and high tech designs of extension as they undoubtedly offer advantages in some situations.
ALTERNATIVE CONSTRUCTION METHODS
The list is not exhaustive but includes some of the commonly available methods plus a few that may have some potential.
WALLS
Timber frame walls - There are several variations on this system but generally it consists of timber studs of traditionally about 100mm deep, although sometimes larger now to accommodate more insulation. The outer side usually has a timber based board covered with a breathable but moisture resistant membrane, on the inner face is usually plasterboard and a vapour resistant material (e.g. polythene) with insulation in the middle of the studwork. The external face can be clad with conventional brick (plus a cavity) or the walling can be clad directly or at least on battens with various materials such as tiles, timber boarding, rendering ot other suitable external materials. The system is common in parts of northern Europe, North America and Australia but it has not been used widely in England although it has been more popular in Scotland.
There is still some prejudice against it by a few people but if properly constructed, generally using preservative treated timber, it will be durable, can achieve the normal fire resistance requirements (whilst ultimately brick and block walls might last longer in a fire, since most intermediate floors and roofs are timber there would be little else left, least of all the occupants) and can achieve an adequate level of sound resistance. On this last point external walls are not required to have any specific sound insulation properties (although in some circumstances such as below a flight path or next to a railway it may be advisable to consider a higher standard), timber frame party walls can be constructed to a similar acoustic standard to blockwork, in fact some tests have shown they can more reliably achieve the required standard. With internal walls and floors a higher standard in timber construction can be achieved using several layers of plasterboard, mineral wool internally, building it as a double stud wall or fixing `resilient bars` to one or both sides (galvanised steel sections which have a degree of flexibility to absorb sound).
Variations on the timber frame wall include using manufactured timber `I` beams (usually two smaller sections of timber with a thin timber board between) this makes the wall thicker to take more insulation but without needing the extra timber, it further improves the insulation because in the middle of the wall there is more insulation and less timber. Some timber frame systems put the insulation (usually of the rigid foam variety) outside the timber frame. This reduces the likelihood of condensation in the frame as it is kept warm and minimises the amount of insulation needed although can increase the overall wall thickness.
Most timber frames for houses and larger buildings have been prefabricated in a factory as panels to varying levels of finish (some include the insulation, services, lining etc., others do not). Some specialist home extension companies have done something similar although some are fabricated on site from the basic timber and boarding particularly were access is a problem or when only on a small scale such as a part of a loft conversion (often a new gable wall to a loft conversion is in timber, partly as many specialist companies are carpentry based and so can more readily do it themselves and partly because it can often be simpler to build above the brick structure below without necessarily needing new lintels etc). Additional information and names of suppliers of timber based buildings from www.trada.co.uk .
Post and beam timber walls - A variation of the timber frame building is using `post and beam` where most of the loads are carried on these members which in theory can give more flexibility in layouts with just non load bearing panels between the load bearing posts. There has been a revival of traditional green oak frames plus some of the German systems in particular use this approach but in a more contemporary fashion. There have also been a number of buildings constructed to the `Segal method` developed by the architect Walter Segal during the 1960`s and popular with self builders as it is relatively straightforward using standard materials.
Although there are undoubted merits in the system one of their main advantages is the potential flexibility of altering walls, windows etc. around without it being a major structural feat although it is probably in practice rarely done. It is more likely to be for the overall effect it gives, whether it is a traditional oak frame or a more contemporary softwood one. In reality the infill panels may be little different to what could provide a load bearing wall.
Structural insulated panels (SIPS) - These could be considered a further variation of timber frame as they generally use timber based boards although in theory it is the use of the insulation in a structural way that basically identifies them. They consist of boarding (most commonly OSB - flakes of timber joined together in a board) with a rigid type of insulation between. They make very strong panels, well insulated (and the insulation is virtually continuous) and with a degree of flexibility where openings are put. They would generally be clad externally and lined internally with plasterboard in a similar manner to conventional timber frame.
Steel frame walls - Although steel is used in most building systems to support the largest loads this refers specifically to light guage steelwork which is similar in concept to normal timber frame (stud type) panels with often channel shaped galvanised steel members. The insulation is usually put on the outside of the frame to avoid condensation on the steel by forming cold areas on the walls (often known as cold bridges), due to the lesser insulation properties of steel in comparison with timber.
The advantages are broadly similar to timber frame although it could be considered a more stable material (not subject to movement due to moisture) although perhaps lacks some of the eco credentials of timber, however it is readily recyclable.
Concrete Panels - Concrete panels have been used for domestic buildings in particular in the mid-20th century. These could range from anything from relatively simple flat slabs that can be manhandled to whole wall panels containing insulation etc. and potentially up to fully prefabricated buildings. Particularly after the second world war when there was a need to produce a lot of new housing numerous concrete prefabricated house systems were developed often for providers such as councils although others such as Woolaway bungalows had possibly a wider appeal and there are still many around, particularly in semi-rural areas.
Prefabricated concrete systems were also developed for multi-storey flats although this was not helped by the Ronan Point incident where a gas explosion caused a partial collapse of the building. Building regulations were subsequently enhanced to reduce the possibility of disproportionate collapse although by that time the wholesale redevelopment of Victorian terraces with blocks of flats was falling out of favour for other reasons.
Concrete panel construction was also popular in that era for home extensions and outbuildings etc. in particular conservatories (although often known then as sun lounges) and garages. Some were used as proper home extensions but the additional cost and complication of insulating and fully damp proofing reduced some of the cost advantage of the more basic structures. With a greater awareness of home owners of making home improvements that were in keeping with the original (or contrasting in a way that complemented the existing building) has reduced the demand for concrete panel home extensions although there are still manufacturers of modular concrete garages etc. however not in the number that were in their hay day.
There are a number of manufacturers of concrete houses in other countries including in mainland Europe where the market is less dominated by the brick and block forms of construction. There are some manufacturers in the UK but these tend not to be aimed so much at the housing market other than some particular components such as precast concrete floors often used in flats.
The advantages of concrete panel construction are:- It is robust and has good inherent acoustic, fire and flood resistant properties.
It can be formed into large prefabricated panels under factory conditions although the downside for this is that they will often need to be craned into position which might be difficult in relation to some existing properties.
There are several possibilities with regards to external finishes from exposed aggregate to rendering or bricks (which could be a separate skin of conventional bricks, thin brick slips or just a brick pattern formed into the concrete).
Some of the earlier types of concrete panels have suffered from deterioration of the concrete or corrosion of steel reinforcement although if carried out properly it is not inherent in this type of construction. Some systems may be more difficult to create different designs or to alter than some other forms of building.
Insulated concrete form walls - Essentially these are hollow polystyrene moulds which are put together not unlike children`s `lego` type bricks and then filled with concrete the moulds being left as permanent insulation. The simplest finish would be rendered externally and plastered internally although other variations are possible. Because it is a relatively simple process it avoids the requirement of more specialist trades such as bricklayer and so may be suitable for some self build situations. They avoid the use of cranes which may be required with larger prefabricated panels although readymix concrete lorries and pumping equipment would be needed on most projects.
There are different thicknesses of insulation available often with a thicker layer on the outside so the concrete acts as a form of thermal store evening out fluctuations in the heating.
Hempcrete walls - This is a mixture of hemp fibres and lime which whilst there are some prefabricated items made it is generally sprayed or used in a similar way to concrete and placed in formwork (i.e. moulds). As the material has only limited loadbearing properties when used as a wall it would generally have timber members incorporated into it with the material surrounding it to give protection against fire, dampness etc. The material can be made thick enough to comply with current thermal insulation standards and has surprisingly high capabilities to store heat for a fairly lightweight material. It would normally be rendered externally and plastered internally with lime based materials.
Hemp is readily grown in this climate (although within certain controls as materials from this family of plants have uses other than building houses!). It is seen as a very eco-friendly technique because of the small amount of energy involved in its manufacture. Straw bale walls - These use the traditional straw bales that are produced as a by product of grain production as the main materials for the walls. They can be used in a similar way to Hempcrete incorporating a timber frame which might enable the roof to be built at an early stage to protect the straw against rain etc. although it has been used as a loadbearing material by itself. It would often be finished with a lime based renders and plasters. It probably lends itself more to situations where there is a local supply of the material, local authorities in such areas may also be more familiar with its use, a problem with any less common form of construction is that building inspectors etc. may require a lot of additional information to justify its use.
SHOULD I KEEP TO THE SAME AS THE EXISTING CONSTRUCTION?
In theory it would probably be difficult to exactly follow the existing construction, for example using typical nine inch solid brick walls as many Victorian properties have due to changes in regulations. Even where the existing is a broadly similar cavity type construction the width will often be less than would be required now because of the extra insulation needed. It may therefore be more difficult to extend inline with the existing wall both internally and externally.
Having said that, as a simple rule it may be better to keep to a similar type of construction where the extension is more integral with the existing extension (such as where the back of the house is removed and rooms extended) it may be easier to keep a structural integrity between the two parts if they are of similar construction. With extensions that form essentially separate rooms or fairly distinct parts it may matter less if they are built the same or not.
There could be some situations where it would be a positive advantage to use a different form of construction such as timber frame with a lightweight cladding in relation to a conventionally constructed house. The reduced width of wall and lower weight may be advantageous where for example it is being built above an existing single leaf garage.
There may be significant differences in the properties between the old and new which could lead to problems for example green oak frames or straw bales may have a greater initial movement which needs to be catered for where they meet. Having said that even the different foundations that may be necessary (due to the existing ones being seen as inadequate by current criteria) with a largely conventional extension could result in some differential movement of one part to another.
Mortgages & Remortgages
4.5% APRC
Representative Example: Borrow £80,000 over 25 years At 4.6% Variable, £461.95 for 300 months.
Total Payable £138,585. Total Cost Of Credit £58,585 (incl £1360 fee)
THINK CAREFULLY BEFORE SECURING OTHER DEBTS AGAINST YOUR HOME.
YOUR HOME MAY BE REPOSSESSED IF YOU DO NOT KEEP UP REPAYMENTS ON YOUR MORTGAGE.
Security is required on immovable property.
Established In 1988. Company Registration Number 2316399. Authorised & Regulated By The Financial Conduct Authority (FCA). Firm Reference Number 302981. Mortgages & Homeowner Secured Loans Are Secured On Your Home. We Advice Upon & Arrange Mortgages & Loans. We Are Not A Lender.

First Choice Finance is a trading style of First Choice Funding Limited of The Old Courtyard, 103 Buxton Road, High Lane, Stockport, Cheshire. SK6 8DX. Copyright protected.