Swift Turnaround On Poor Credit Mortgages & Remortgages. Even If You Have Been Offered Too Small An Amount Or Have Been Declined Elsewhere We Could Still Help You. Don`t Give Up - We Have Helped Tens Of Thousands Of Customers Obtain Mortgages With A Low Credit Score Or A Bad Credit History
Financially speaking, these very difficult times have caused poor credit issues for many UK consumers seeking mortgages. With the rising cost of living, peoples budgets tightening and some household incomes being reduced - it is no surprise that
so many people have found some of their credit falling into arrears
. Even for those with no significant issues, you can suddenly find that you apparently have a `low credit score` - which is restricting your mortgage options.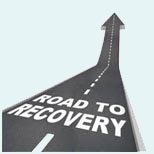 Through our 30 years of experience First Choice have gained
crucial access to mortgage lenders that do not rely on your credit score
to make a positive lending decision. Join tens of thousands of clients who have already obtained the mortgage they wanted - call our UK mortgage team to get your free personalised quotation on
0800 298 3000
(freephone) /
0333 003 1505
(mobile friendly) or fill in our short & confidential
No Credit Check Online Enquiry Form
and we will get back to you with your options, at your convenience.
Recent experience demonstrates that no one is immune from possibly going through a dip in their finances, which can sometimes lead to missed loan, credit card or mortgage payments. This can perhaps result in a defaulted card or loan and in more unfortunate cases County Court Judgements (c.c.j.`s) can arise. However it is not all bad news - as having these types of poor credit does not necessarily mean you can`t get a mortgage.
The most important thing is that you want to try and move forward as soon as you can and are committed to paying back what you borrow via your new mortgage. Fortunately for you, we have been able to
set thousands of customers back on the right track
. You are in good hands, by choosing First Choice when you have a low credit score, no prior credit or poor credit, you may well be taking a big step to obtaining the mortgage you require. Incurring poor credit has happened to a multitude of people and this will continue to happen in the future, often through no fault of their own.
Oddly enough you can even get a low credit score through having a lack of credit history, despite not having any adverse credit at all. If you find your self in these scenarios then all may not be lost.
Low Credit Mortgage Scenarios.
Have you found that you are being knocked back by the high street stores

when you go for a store card or interest free credit,
have banks or other lenders declined you when you were looking to for a mortgage or loan?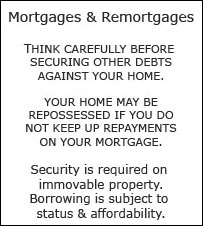 This will usually be because you have missed some credit or loan payments in the last 24 months, have mortgage arrears, or have incurred defaults / county court judgments. However it can also be due to not being on the voters roll where you live or not having any credit in place at the moment of any sort for the lenders to see how you conduct an account. So key is keep on top of your credit commitments, only borrow what you can afford and use credit wisely - oh yes and
get on the voters roll
.
How Do I Qualify For Better Rate Mortgage Plans.
All the different mortgage providers have different criteria they use to determine the cost of the mortgage. Some of the main areas that help categorise where you will fit are listed below;
Credit History - If you have a good record of paying back your existing debts then this may reduce the cost of your mortgage. That being said there are lenders who we have access to that specialise in helping people who have been unfortunate enough to have some missed credit payments. It is also worth noting that some of our very best plans ignore older defaults or arrears from over a year ago, so you may not actually be seen as having any adverse credit at all.
Loan To Value - If you have a large amount of equity in your property you will often receive a cheaper mortgage rate. Though the steps in the rates, even as you go up to 90%LTV Mortgage levels do not increase dramatically and there are other factors which may help reduce the gap further.
Employment Details - If you are employed and receive a regular salary then this aids towards affordability and may improve the mortgage your are offered. Also if you are married or cohabiting then you may have more borrowing options available if you apply jointly. Fortunately due to our longevity in the mortgage market we have established access to plenty of lenders who value self employed customers and have excellent rates available for them too but do not always deal directly with the public.
For a personalised mortgage illustration please enquire online via our short form or give us a call on
0800 298 3000
(on a landline) / 0333 0031505 (from a mobile) , then one of our qualified experienced mortgage advisers will search to find a mortgage plan that best suits your requirements. Our mortgage advisers will also be happy to answer any questions you may have along the way and our processing team will fully support and guide you through the mortgage process from start to finish.
If you are looking for a low cost cheap mortgage plan or for a cheaper deal on your current mortgage through a remortgage then First Choice Finance may well be able to help whether you have a high, medium or low credit score. Due to being around for 25 years with in house advisers and by having an extensive panel of mortgage lenders we can compare lots of low cost mortgages from both high street banks or building societies as well as specialist mortgage lenders to find the best mortgage plan for your individual needs and requirements. We all know that a mortgage or remortgage is a major financial commitment involving large sums of money and so it is difficult to think of in terms of it being cheap.However making the effort to find the `cheapest` plan available that meets your specific requirements can make a difference of many thousands of pounds over the following years, avoiding you having to raid the piggy bank. Taking out a mortgage is a decision that should not be rushed and that is why our in house advisers will give you a free personal quotation without any obligation whatsoever. That way you can see what we can offer and decide in your own time if you wish to proceed or not.
Do you Offer Any Purpose Remortgages?
Low Rate Remortgages
- If you are looking for a cheap remortgage then first choice finance will help you through the remortgaging process from start to finish. People remortgage with us for a variety of reasons, sometimes it is just to look for a better rate to get their payments down, or it is to raise some funds for some overdue home improvements, alternatively it can be to get on top of other credit commitments which are starting to pressurise you - by opting for a debt consolidation remortgage. As with our home mover or purchase mortgage customer journey all quotes will be provided for free and you will not be under any obligation to proceed.
This will usually mean there is an issue with your credit history, but that fact alone is not very helpful to you. Well, we can break this down for you. First of all, let us explain where they are getting their information from. When you go to a lender looking to borrow some money they will often perform a credit check on you, this shows them a file which contains your current and previous credit items in your name and provides them with information with regards to your payment and credit history. It is here, where the problem nearly always lies,
mortgage lenders
have criteria that you must pass in order to qualify for finance and often use a scoring system unique to them which could be letting you down.
So what is it that can affect your credit file or credit score?
It can be a number of things but here are some of the main culprits:
Missed loan or mortgage payments
Defaults on a credit or debit card
Entering into a debt management plan
Not having any history of using & paying credit
County Court Judgements (c.c.j`s) within 5 years
Being in Arrears on a credit card, store card or personal loan
Not being on the voters roll at your home
Having multiple addresses over a few years
Being in an Individual Voluntary Arrangement
Entering into Bankruptcy or having been bankrupt before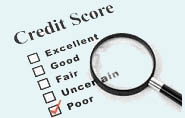 One thing is for sure lots of people have some bad credit issues, so you are certainly not alone. Some of these reasons are probably a little surprising, for example not being on the voters role at your residential address or having no credit at all can all affect your credit access quite badly and result in you needing a lender who will still do a poor credit mortgage. We have managed to find people mortgages and loans for poor credit and by addressing their credit problems they are able to take the first step to rectifying it. We have many specialist lenders on our panel that have surprisingly good deals for people looking for a poor credit mortgage. To chat through your scenario without obligation, give us a call on
0800 298 3000
(landline) or 0333 0031505 (mobile), alternatively fill in our 1 minute on line enquiry form and we will get the ball rolling together, straight away.
Poor Credit Mortgages Explained
Poor credit mortgages are simply mortgage plans that are accessible to people with bad credit or a poor credit history, or those with a low credit score. Having a poor credit score can suggest to lenders and high street banks that you have a history of credit problems. As we mentioned earlier one of the main factors for a poor credit score is missed or even late payments. Having previous missed payments suggests to a lender that you are a higher risk to lend money to. This means that they need to make slight changes to their mortgage products to accommodate this risk and provide them with extra security if they choose to lend in the poor credit mortgage market. This could be, higher arrangement fees or higher interest rates for example. That is why poor credit mortgages tend to be more expensive than mortgages that are available to those with a good credit history, the term often used to describe this is `rate for risk`, the more risk, the higher the rate. That being said poor credit mortgage plans are available from many providers and so the competition between them helps keep the rates pretty close to main stream mortgage and remortgage plans
Not only are the products slightly different for poor credit mortgages but often the criteria to secure one can be slightly more stringent. The lenders may want extra evidence to ensure that the loan is affordable and will be repaid. We have been finding poor credit mortgages for our clients for over 25 years, if you think you might be looking to arrange one but aren`t quite sure where to start then give us a call or enquire on line. You can talk through your particular case without obligation and we will be able to let you know which mortgages may be available for your circumstances and we will provide you with a free quotation.
After working in the mortgage market for around a quarter of a century we have come to realise that having poor credit and requiring some form of debt consolidation, often cross paths. It is now no secret to you that one of the biggest contributors to a poor credit file is missed payments on debt, or not paying it altogether. Whether you are looking for a poor credit mortgage, remortgage or loan to consolidate some existing bad debt or you are just looking for a straightforward debt consolidation remortgage now because you are aware that your cash flow is getting tighter and you wish to prevent your finances turning sour and possibly needing a
poor credit remortgage
in the future, First Choice Finance could help.
Many of our existing clients are in the same boat, trying to straighten up their finances and use a combination of both products, that is a `debt consolidation poor credit remortgage` to provide a debt solution. It will even go so far as to help you mend your credit file and score over time as you continue to make the repayments your history of repayments will look stronger . We can provide you with the options necessary to not only give your credit file a lasting makeover but to clear the debt causing those problems and prevent it doing anymore damage in the future. When you are ready to start afresh and take control of your creditors and want a free quotation, fill in our one minute online form or give us a call and our in house advisers will get back to you to let you know what adverse credit mortgage plan is available to you, without any obligation.
Other Options Available To You
Unfortunately poor credit mortgages aren`t available to everyone. Economic pressures have taken their toll on the banks and lenders, as well as the UK consumer and have resulted in many tightening their belts with regards to lending criteria and qualifying for a mortgage, especially for people with poor credit. It is true that many lenders are starting to creep back into the market as consumer confidence grows and as a result products for poor credit mortgages will multiply.
In the meantime though please remember that having poor credit does not mean all doors to finance are closed to you. Here at First Choice we strive to provide our customers with plenty of options and routes to borrow that money while the lenders play catch up. We want to make sure that you are informed of all of your options to help ensure you make the right decision. Being refused a poor credit mortgage is no exception, if there are other ways to raise the finance and we have access to them, we will aim to find them for you. For example, our advisers could look to provide you with an any purpose homeowner loan, or a refinancing homeowner loan. Whether you just want to explore your options or you are ready to get help with erasing that poor credit for good, we are ready to help.
Poor Credit Mortgage
If you`ve been unlucky enough to have had a bit of history of not paying bills on time, you may need to look into a poor credit mortgage when you`re looking to buy a home or renew your existing home loan.
It is all too easy to end up in an adverse credit situation.
Getting into arrears with credit card, mortgage or loan repayments is just one way you can harm your credit rating, having too many credit checks within a short period of time can have a similar effect, especially if there is no credit line started after them.
Then in a quirk of financial services, not having any credit can also be just as negative an impact as having some adverse credit, because you are seen to have no track record.
However, with First Choice Finance, because we start by manually looking at your specific scenario and have long standing relationships with many lenders from our 25 years of experience, you can still be presented with a wide selection of poor credit mortgages even though you may have felt at a dead end.
We employ our own UK based processing team and our own advisers get you the mortgage you want, so we do the leg work and you just decide, without obligation, if you want to go ahead.
If you`re happy, we`ll get your home loan sorted as quickly as possible, so you get your mortgage and if you keep up the repayments you could even begin to repair your credit file.
Discover more about getting mortgages with poor credit by visiting firstchoicefinance.co.uk or by calling us on
0800 298 3000
from a landline, or
0333 003 1505
from a mobile.  
,
THINK CAREFULLY BEFORE SECURING OTHER DEBTS AGAINST YOUR HOME.
YOUR HOME MAY BE REPOSSESSED IF YOU DO NOT KEEP UP REPAYMENTS ON YOUR MORTGAGE.
Security is required on immovable property.
Established In 1988. Company Registration Number 2316399. Authorised & Regulated By The Financial Conduct Authority (FCA). Firm Reference Number 302981. Mortgages & Homeowner Secured Loans Are Secured On Your Home. We Advice Upon & Arrange Mortgages & Loans. We Are Not A Lender.

First Choice Finance is a trading style of First Choice Funding Limited of The Old Courtyard, 103 Buxton Road, High Lane, Stockport, Cheshire. SK6 8DX. Copyright protected.