As a result of the credit crunch many mortgage lenders have tightened their criteria, which has impacted those people who are self employed. Lenders often prefer lending to people who are employed as there income is usually more predictable. First Choice Finance have a number of lenders with many different remortgage plans that have been developed to cater for people who are self employed.

When you enquire to us, you will be passed to a qualified mortgage adviser who will compare the different remortgage plans that suit your individual circumstances. Your adviser will lay out the different remortgaging options available to you the self employed, contractor or small business owner and highlight what the mortgage lenders are looking for, match the remortgage plan to your requirements and answer any questions you may have.

Every lender have there own different criteria, we at First Choice Finance have over 25 years experience in the mortgage market, we have expert knowledge and good relationships with all our lenders and can help you smoothly go through the remortgaging process.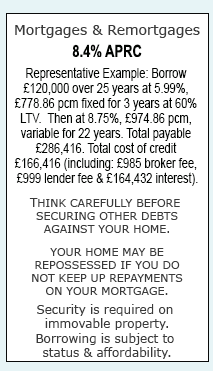 With an extensive panel of remortgage lenders we can help you get a mortgage to suit your needs and requirements, including fixed rate remortgages, tracker mortgage and offset mortgages, your remortgaging adviser will discuss the different options and recommend the best for your circumstances.
Many people who are self employed often work as a contractor for a small amount of businesses, First Choice Finance can help you prepare your mortgage application to maximise its potential of getting approved, they will give you expert advice, work with the lender and help you solve any problems that may arise going through the remortgaging process, enquire online and get help through the mortgage process.
Established In 1988. Company Registration Number 2316399. Authorised & Regulated By The Financial Conduct Authority (FCA). Firm Reference Number 302981. Mortgages & Homeowner Secured Loans Are Secured On Your Home. We Advice Upon & Arrange Mortgages & Loans. We Are Not A Lender.

First Choice Finance is a trading style of First Choice Funding Limited of The Old Courtyard, 103 Buxton Road, High Lane, Stockport, Cheshire. SK6 8DX. Copyright protected 2014-2018.