Guarantor loans have traditionally required a homeowner to be your guarantor, but that is no longer the case as new enhanced products enable none homeowners (tenants) to be your guarantor whether you are a tenant or a homeowner. Guarantor loans are for people seeking a loan where you have a family member, friend or colleague who is prepared to back your application. They are only there to help you meet the loan repayments in the unfortunate scenario that you are unable to meet your scheduled payment. This widening of suitable guarantors to include tenants is great news for our customers as these loans are already very flexible in terms of the acceptance criteria for the borrower and the purposes the money can be used for. Furthermore there are no application, set up or other fees for our services on these loans.

Now one of the long standing issues has been some lenders insisting that the guarantor is a homeowner.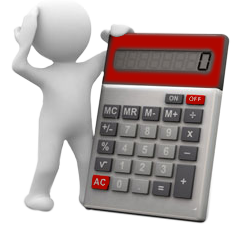 This is no longer always the case as some lenders in the market can enable you to borrow up to £7000 with a tenant guarantor and spread the repayments over 1 to 5 years to suit your budget. To see what your payments would be if you decide to obtain a loan this way call our finance team confidentially and without obligation on 0800 298 3000 from a landline or 0333 003 1505 from your mobile, alternatively fill in our short on line enquiry form and your enquiry will be acted upon as a priority. If you have a homeowner guarantor then this can get you access potentially up to £15,000. This should enable many more clients to get the money they need and provide lots of opportunities to find a guarantor.
Which None Home Owners Are Allowed As Guarantors?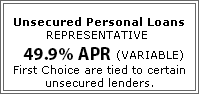 So the good news is you could well still get that loan you wanted even with a tenant as your guarantor. That still applies whether you are a tenant or a homeowner, so there are now simply more combinations that can enable you to obtain the money you require. There are still some criteria / lender rules that apply in order for you to be accepted for the loan. One key aspect is that the guarantor must be prepared to meet the financial commitments of the loan payments if the primary borrower fails to do so.
Clearly it is important you ensure that your guarantor is happy to take on this liability. Representative example -
£3,500 loan repayable over 36 months. 36 monthly payments of £170.41 Rate of interest 49.5% p.a. fixed. Representative 49.5% APR. Total amount payable is £6,134.76. Loans subject to status.As you will know the person guaranteeing your loan there is little doubt that you will do your utmost to meet the loan repayments as and when they fall due, however things can occasionally and unfortunately go wrong, in which case if you default on the account the guarantor must make the repayments or their credit record will be damaged alongside yours. The other key elements that pertain to your guarantor whether they are a tenant or a homeowner often are- p>

Someone with a reasonably good credit history, as it is their credit performance that will help enable you to get the loan.
A Colleague, relative or a friend who knows and trusts you, the borrower.
An adult of sound mind aged between 18 and 70 years old inclusive.
Be content that they are borrowing for a good reason.
Prepared and able to make repayments if you cannot for any reason.
The borrower and guarantor must be financially independent, this mans they cannot already share finances like joint bank accounts, shared credit cards etc.
Guarantors must be receiving an income:- employed, self employed or pensions are fine.
They need to have an e-mail address and mobile phone number

How Much Are The Payments Typically?

The repayments are usually on a fixed rate basis. This means that the monthly payment you agree to at the outset of the loan will remain the same every month until the term ends, as which point there will be no more to pay. This is known as a `capital and interest repayment` loan as both elements are cleared through the loan term. The APR of the loan naturally varies by the amount you borrow and the term decided upon, in months, due to the mathematics behind the calculation.

For borrowing where the guarantor is a tenant the minimum loan amount is £1,000 and the maximum is £7,000. To find out the repayments for your scenario please call our in house finance team on 0800 298 3000 or 0333 003 1505 without obligation.
The loan interest is applied on a daily basis. The repayments are made monthly and the term lengths available are 12, 18, 24, 36, 48 & 60 months.
The specific terms and amounts above relate to our newest lender. We do have other lenders that are available which allow advances from £500 up to £10,000 over similar repayment terms, however these do require the chosen guarantor to be a home owner / mortgage payer. For more information on other ways to loan money through a guarantor loan read our information on 10000 guarantor loan
What Criteria Is Required Of The Borrower When Using A Tenant Guarantor?
The really positive thing about getting a guarantor to back you loan is that it means there is less strict criteria for you to meet in order to successfully borrow the money you are seeking. That being said all lenders have a duty of care to make sure that they are lending money responsibly and of course you should only ever borrow what you can afford and fully intend to pay back. Common areas that the borrower must meet for this particular loan product are -
You must NOT be a current bankrupt or paying into an individual voluntary arrangement, also know as an IVA.
You have to be of legal age, that is minimum 18 years old at the outset of the loan. The maximum age you can be is 70 years old.
You are required to have an email address you can be contacted on and a mobile phone number
You must be living at a home address as a UK resident
It is important that you are able to afford your loan repayments, otherwise your guarantor will be left having to pay them
You will need to have a UK bank account, with some form of Direct Debit facility.
Have the permission of and be able to provide the details of someone who has agreed to be your Guarantor, including their email address and date of birth.
Other None Guarantor Options If You Are A Home Owner
If you do not qualify for a guarantor loan or you cannot get enough money for your specific needs that way then there are other products you may wish to consider. Home owner secured loans (second mortgages) are available for homeowners who are prepared to utilise their property as security for the loan through a second charge on their home, subject to meeting criteria. These secured loans are available for people with good, fair and bad credit, amounts available range from £5,000 to £150,000, and periods of 5 years to 30 years are the typically available repayment terms. These are usually at lower interest rates than guarantor loans but are secured on your home and so carry similar risks to any mortgage. Speaking of which remortgages are likely to be even cheaper again and are still a popular way by which homeowners and mortgage payers can look to borrow the money they need for their specific purpose. Rates can be very low indeed and even if you have some adverse credit you may be surprised at what your payments may be if you choose to borrow money through remortgaging with poor credit.
Established In 1988. Company Registration Number 2316399. Authorised & Regulated By The Financial Conduct Authority (FCA). Firm Reference Number 302981. Mortgages & Homeowner Secured Loans Are Secured On Your Home

First Choice Finance is a trading style of First Choice Funding Limited of The Old Courtyard, 103 Buxton Road, High Lane, Stockport, Cheshire. SK6 8DX. Copyright protected 2014-2018.