Highest Loan To Value Purchase Mortgages And Remortgages - Low Rate Loans From £5,000 To £150,000 - Release Your Equity With An Equity Release Plan
Following the recent base rate drop to just 0.25% right now our customers are obtaining some of the best mortgage rates ever seen. For those who are worried about rates going up over the next few years our clients can currently
seek a 5 year fixed mortgage at just 1.69%.
Even first time buyers and those unfortunate enough to have some adverse credit are seeing
lenders compete for their business driving rates down
and available loan to value levels increase. So whether you wish to buy, move or remortgage - perhaps now is the time to see if you can reduce your payments, release some funds from your property or move to a new home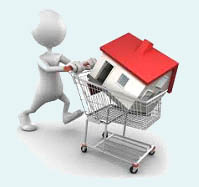 - there is no substitute for experience and with our 25 years longevity you can obtain a
fast, free, competitive & confidential quote
to see the facts and figures for your scenario.
Whatever your mortgage requirements simply call for free and talk to our UK based mortgage team on our Dedicated Mortgage Freephone Hotline
0800 357 9534
(free from a mobile or landline) or dial mobile friendly
0333 003 1505.
Alternatively complete our two minute
on line enquiry form
and we will call you at your convenience.
Our mortgage team are geared up to give you
all the facts and figures
via a confidential free quotation for you to consider in your own time - before you make any decision. Our simple & efficient mortgage process is carried out via telephone, online and post only - there is
no need for you to travel or take time off work
. Whatever you are trying to achieve & you could find out the following through our mortgage team;
How much you can borrow on your income (or on a combined income) to buy a home or how much money you can release by remortgaging your current property.
What your new monthly mortgage payments would be over various terms and mortgage amounts to match your budget whether remortgaging for a better rate or moving home.
Which fixed, tracker and variable rates you can obtain right now through our plans - matched to your circumstances, whether you are a home mover, a first time buyer or are remortgaging.
How much deposit you will need to be able to buy the house, flat or bungalow you wish to purchase.
Whether you can get a mortgage to buy your council or housing association home, or how you can access a help to buy scheme mortgage through us.
If a let to buy mortgage can enable you to move to another house without selling yours - by renting it out instead and buying another home.
For buy to let entrepreneurs - Which landlord buy to let mortgages you can utilise to buy a house or flat to rent out, the amount of deposit you will need, what rental income will be needed and how much your buy to let mortgage will cost you per month.
We have our own UK based team of advisers and aim to get you the right mortgage product to achieve your goals smoothly and promptly.
To find out the mortgages rates and payments we have available for you without obligation call for free on a mobile or landline on
0800 357 9534 or complete our shorton line enquiry form
and we will contact you at your convenience.
Whether you are looking to move home, buy your first home, remortgage for a better rate or remortgage to release equity to spend as you wish, we will have probably come across your scenario before and will do all we can to try and help match your requirements. Any personal mortgage illustrations are provided for free and without any obligation. All the facts and figures are provided to you before you make a decision whether to proceed or not. Only if and when you are ready to go ahead we will process your chosen mortgage - all the way through to completion. p>
Which Towns, Cities & Villages Do We Provide Local Mortgages For
Over the years we have enabled our customers to buy a new home or remortgage their current one throughout England, Scotland, Wales & Northern Ireland. So whether you live in a quiet village, a busy suburb or a major City we can look to help you move, buy or remortgage.You can try our quick
loan to value calculator
to get a feel for your LTV or speak to our team who will be able to explain how LTV affects your mortgage. We also arrange Buy To Let mortgages, both for first time landlords and seasoned Buy To Let portfolio holders. Our mortgage lender portfolio comprises of lenders who target customers with different demographics, backgrounds and locations. Mortgages can start from as little as £10,000 and go up to over £1 million, with some purchase mortgage options only requiring a 5% deposit.
Key Mortgage Terminology For Your Mortgage Or Remortgage
When considering any form of mortgage it us useful to be aware of some key terms you will come across during your mortgage journey. If you come across terminology you do not understand in any documents or even in conversation with your mortgage advisers do not gloss over it, insist on getting a definition of the phrase or word that you understand, before you proceed any further down a particular mortgage product route.
Loan To Value (LTV). This is the level at which you wish the lender to loan you the money for your mortgage expressed as a percentage. So if you want to buy a £100,000 house with a £20,000 deposit, you are asking the mortgage provider to fund £80,000 of the purchase, your LTV is therefore (80,000/100,000) x 100 = 80%.
Deposit. This is how much money you have saved or are being gifted from a friend or relative (known as a gifted deposit) towards the property purchase. Bear in mind there are other fees associated with buying houses and even remortgaging, so some of your savings will be required to pay these as well as cover your deposit. Basically as a rule of thumb the bigger deposit you have the more mortgage lender options and better rates you may get access to.
Early Repayment Charges(ERC`s). These are levied by your current mortgage provider for terminating your agreement with them within a certain pre-agreed period. Any such charges will be detailed in your original mortgage contract, detailing how they are calculated and how they reduce the longer you have had the mortgage. They often tie in with another feature of your mortgage such as how long your rate was originally fixed for. Some mortgage plans have no ERC`s.
Credit History, Credit Score & Credit Status. This is a measure of how you have conducted credit in the past and how you are repaying credit items now. The last 4 years are often key and lenders are able to see how you have conducted loans, credit cards, finance and any mortgages over the years. Missed or late payments can restrict your access to mortgage lenders - but it does not always mean there are no mortgage options available. Different lenders measure scores in different ways. Defaulted accounts and County Court Judgements are some of the most notable poor credit areas alongside missed mortgage payments in the last year. Call our finance team for guidance on our lenders options that may be available for your mortgage scenario.
THINK CAREFULLY BEFORE SECURING OTHER DEBTS AGAINST YOUR HOME.
YOUR HOME MAY BE REPOSSESSED IF YOU DO NOT KEEP UP REPAYMENTS ON YOUR MORTGAGE.
Security is required on immovable property.
Established In 1988. Company Registration Number 2316399. Authorised & Regulated By The Financial Conduct Authority (FCA). Firm Reference Number 302981. Mortgages & Homeowner Secured Loans Are Secured On Your Home. We Advice Upon & Arrange Mortgages & Loans. We Are Not A Lender.

First Choice Finance is a trading style of First Choice Funding Limited of The Old Courtyard, 103 Buxton Road, High Lane, Stockport, Cheshire. SK6 8DX. Copyright protected.