just want some facts and figures for your circumstances via a free quotation, we are here to help.
Simply complete our straightforward 60 second
on line enquiry form
, call freephone on
0800 298 3000
(landline or mobile)) or dial in on our mobile friendly number
0333 003 1505
and one of our UK based, experienced mortgage team will confidentially talk through your own mortgage & LTV requirements and work to arrange the best 90 loan to value mortgage deal from our extensive panel of lenders.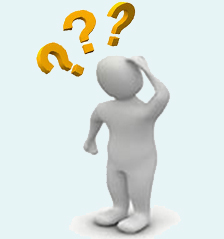 All quotes are without obligation, so please bear in mind that your decision to proceed or not and when is entirely up to you.
When Should I Take The Next Step To Get My Mortgage Approved?
We believe you should not take any decision regarding borrowing lightly and will not pressurise you in anyway, all we will do is give you the facts, figures and options and you can choose the next step when you are ready. As you might expect higher loan to value mortgages can have slightly higher rates, over what you might get at the low LTV end of the market, but that is only one part of the mix and depending on the amount and term the payments may not be too different.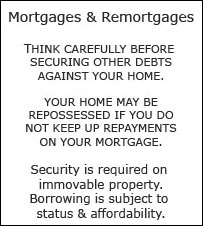 Get accurate confidential figures for your scenario by enquiring to us now or have a go on our free and easy to use Repayment Calculator to get a feel for how payments change with rates.


Over the decades we have built relationships with an extensive panel of high ltv mortgage lenders and second mortgage or secured loan companies.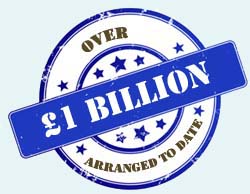 This means we are able to arrange 90% LTV mortgages / remortgages, as well as mortgages that accept people who may have missed payments on their existing credit or even have had CCJ`s in the past. With many high street banks, building societies as well as specialist lenders our choice of mortgage plans range from low rate mortgages, remortgages that can help you consolidate your existing debts, mortgages for people with bad credit and even potentially 90 LTV mortgages for people who are self employed. Here at First Choice Finance we understand everyone`s circumstance are unique, despite trading all those years we still come across new challenges that even we have not come across before from time to time and we enjoy the prospect of providing the mortgage deal that is tailored to your needs, whatever they may be.


Your LTV or loan to value is an important aspect used in the decision to approve a mortgage and it influences the mortgage rate / APR that you are charged. Your loan to value is calculated by dividing the amount that you want to borrow by the value of your property you are either buying or re mortgaging. Please use our
loan to value calculator tool
if you want to see what your current or proposed LTV is.
Don`t worry if you are looking for a mortgage at 90% LTV, because even though you may end up paying slightly more you can rest assured we will compare many different higher loan to value mortgage plans to help ensure you still get a very competitive rate, furthermore as you will be given a free no obligation quotation at least you can discuss the figures with your partner or family, or dwell on them yourself and then make an informed choice only when you are ready to.
90% Mortgages
Many home buyers find it difficult getting on the property ladder, a 90% mortgage allows you to buy a home with a 10% percent deposit, it is also important to-note that there are other mortgage plans available that may be able to help you buy your home such as shared ownership mortgages or right to buy / right to acquire mortgages for those of us living in social housing.
Here are some example mortgage amounts available at 90% for the different property values
| | |
| --- | --- |
| Property Value | Mortgage Amount At 90% |
| £60,000 | £54,000 |
| £100,000 | £90,000 |
| £150,000 | £135,000 |
| £200,000 | £180,000 |
| £300,000 | £270,000 |
Mortgage Plans To Suit Most Loan To Value`s
Here at First Choice Finance we have a whole range of mortgage plans for most loan to values from low loan to values up to 95% mortgage plans. We will work with you to find the best mortgage plan from our panel of lenders for your individual circumstance giving you help and guidance throughout the mortgage / re mortgage process
90% Remortgage Deals
If you are looking to remortgage either to release equity from your property or to find a lower rate, complete our simple online enquiry form and your mortgage enquiry will be processed by a qualified mortgage adviser with expert knowledge of the different remortgage products available, in consultation with you we will help find the best plan available at your loan to value.
THINK CAREFULLY BEFORE SECURING OTHER DEBTS AGAINST YOUR HOME.
YOUR HOME MAY BE REPOSSESSED IF YOU DO NOT KEEP UP REPAYMENTS ON YOUR MORTGAGE.
Security is required on immovable property.
Late repayment can cause you serious money problems. For help, go to
moneyhelper.org.uk
Established In 1988. Company Registration Number 2316399. Authorised & Regulated By The Financial Conduct Authority (FCA). Firm Reference Number 302981. Mortgages & Homeowner Secured Loans Are Secured On Your Home. We Advice Upon & Arrange Mortgages & Loans. We Are Not A Lender.

First Choice Finance is a trading style of First Choice Funding Limited of The Old Courtyard, 103 Buxton Road, High Lane, Stockport, Cheshire. SK6 8DX. Copyright protected.