Highest Loan To Value Purchase Mortgages And Remortgages - Low Rate Loans From £5,000 To £150,000 - Release Your Equity With An Equity Release Plan
Over 25 years of arranging mortgages and remortgages for people with a whole host of scenarios - if you are seeking a £200,000 mortgage join our customers who have already obtained over £1 Billion in mortgages. The payments and terms are detailed below for some of the £200,000 advances that can be obtained.
We have even helped people who have been declined elsewhere
.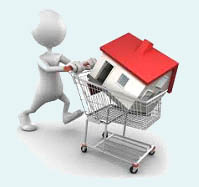 So to swiftly find out the figures for your specific situation either fill in our 2 minute
short on line enquiry form
if you are short on time or, if you have some time now then, please give our UK mortgage team a call for free from a landline or mobile on
0800 298 3000
or on mobile friendly
0333 003 1505
.
£200,000 Tracker Mortgage Payments At 1.39% Initial Rate
Monthly repayments of £808.33 at a rate of 1.39% Variable for 27 months on a £200,000 remortgage with a 25 year term.
This mortgage tracks the base rate
and it will only change during the initial period if the BoE base rate changes.
The overall cost for comparison is 4.3% APRC.
As the mortgage is a repayment mortgage you pay interest and capital throughout the term so at the end of the 25 year mortgage your payments end provided you have met your mortgage contract terms.
£200,000 Fixed Mortgage Repayments With 1.6% Initial Rate Product
Payments of £828.52 per month at a rate of 1.6% fixed for 2 years for a £200,000 mortgage taken over a period of 25 years.
The payments will not change for the fixed period
.
The overall cost for comparison is 4.7% APRC.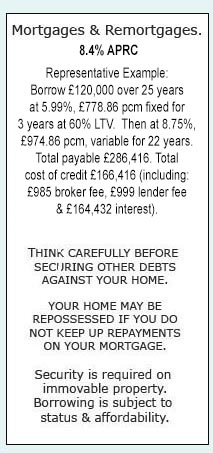 This is a £200,000 capital and interest repayment mortgage which means at the end of the mortgage term your payments will end provided you have met the mortgage contract requirements.
As an established mortgage & finance business we have already arranged mortgages and loans totalling over 1 Billion Pounds for customers across the UK. This hopefully demonstrates that we will know how to deal with your mortgage loan or home loan enquiry professionally and efficiently. Through an extensive lending panel we aim to find you a top drawer solution -
maybe even one you may not have thought possible
. Our methods are simple and transparent, you tell us what you are trying to achieve and a little about your circumstances and we use our over 25 years experience and our directly employed qualified mortgage advisers to provide you with a no obligation free bespoke mortgage quotation, for the amount you are seeking. Mortgages start at just £10,000 and can go up to £millions - in increments of circa £1,000, so we can match your mortgage to exactly what you require. This then enables you to make a decision as to whether you want to proceed with us, or not, without spending anything other than a little of your time.
If you want a different amount or want to know how to obtain different amounts we will let you know the mortgage amount you can borrow between £20,000 and £2,000,000 pounds.
Getting A Mortgage For £200000
A £200000 mortgage is undoubtedly a major financial commitment to take on board, and contemplating whether it is right for you financially is an important decision that you have to make. When it comes down to it, the final choice is always yours and our experienced advisers will help you out every step of the way to make sure it is both your decision and the right one. If you would like to see if you can get a purchase mortgage or remortgage for £200,000 fill in our short online application form at the top of the page. Even if you have been let down for a mortgage by someone else, we will still try to help and we will provide you with a free, no obligation quote to help you make an informed decision before you decide to proceed.
£200000 Remortgage
You don`t need to purchase a new property to feel like you are unwrapping a brand new house, a remortgage of £200,000 on a vast majority of properties would be sufficient to completely renovate your house. Many people feel like a house extension, or for example, a loft conversion may be cost prohibitive, even if they feel it could add to the value of the property. Fortunately, here at First Choice we have access to many competitive remortgage rates that could get you the finance to complete those home improvements that the property has been crying out for, all the while not breaking the bank. You may not even need to borrow as much as a 200000 mortgage, but if thought out carefully a remortgage to fund home improvements can be a sound investment especially if the improvements increase your property value. Whatever you want to spend the money borrowed on is basically down to you, some clients even decide to get back on top of their credit cards and loans by taking out a debt consolidation remortgage, whilst these are more common reasons customers do constantly come up with different scenarios that they want the funds for and we always do our level best to help.
If you would like to see the equity available in your property so that you can calculate how much you might be able to obtain with a remortgage head over to our easy to use
loan to value calculator
. Some of our remortgages can go up to as high as 95% of the home value, so that would give you an idea of the maximum you could borrow if required. Once armed with this information give us a call on the above numbers and we can work out the remortgage rates and payments available to you.
Mortgage On A Property Value Of £200,000
A £200000 mortgage could help you purchase your dream home. With many government schemes in place to help first time buyers and home movers in the mortgage market, you may now even be able to do this with as little as 5% deposit. On a property value of £200,000 this means that rather than a £ 200000 mortgage, with your deposit the mortgage you would be looking to borrow is £190,000 along with the deposit you have saved of £10,000 plus any extra fees involved with the mortgage. If you have managed to save more, or may have help from a family member and you have access to a bigger deposit from 10% and upwards you will be able to access more competitive mortgage rates. If you would like to find out how much you can release from your property call our HQ for free on
0800 298 3000
(landline)
0333 003 1505
(mobile friendly) to speak to one of our knowledgeable mortgage advisers.
A £200000 Mortgage is a fairly substantial mortgage and on a secured debt of that size, it is important to keep on top of the mortgage rate that you are paying. Getting a lower rate could save you hundreds of pounds a month and go a long way to easing any potentially strained household finances you may have. Whether you want to ease the pressure or not, there really is a chance you could to pay over and above the odds on your mortgage if you do not look around. For more information on possibly saving money on your current monthly mortgage repayment give us a call or enquire on line and one of our experienced advisers can offer you a free personal mortgage illustration to see what you could save on your mortgage. Whether it is a £200,000 mortgage or £50,000 mortgage you should frequently revisit your major financial commitments to ensure you are getting the best possible deals.
200000 Mortgages By Region
Borrow £200,000 Over 5, 10, 15, 20 Or 25 Years.
Low Rate 200K Fixed & Tracker Mortgages / Remortgages.
Purchase Mortgages, First Time Buyers & Home Mover Lenders.
Get Your Monthly Payments Before You Decide To Accept.
Find out if you can obtain a £200,000 mortgage and your monthly repayments before you decide to go ahead. Our clients have already obtained over £1 Billion in mortgages across the UK. There are a number of different factors which lenders, when considering a mortgage of £200,000, will use to establish whether or not you are eligible and will be accepted. Knowing the best fit for you is where our 25 years of experience is invaluable.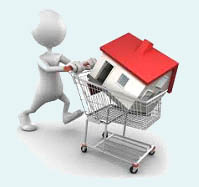 For example, income and affordability play a key role along with your previous credit history and deposit size. Whilst there are plenty of important ingredients for a successful mortgage application, there are a lot of lenders competing for your business who have their own nuances - and not all of these will deal with the public directly. This can give you additional mortgage options.
Some of our lenders mortgage and remortgage plans are now available up to 95% loan to value
.
If you have a slightly bigger deposit our mortgage panel may also approve your mortgage at a competitive rate even if you have unfortunately incurred defaults, arrears or CCJ`s.
Repayment Examples For £200,000 Mortgage
Whether you are looking to switch your current mortgage for a better / fixed rate, are looking to move home or spend some of your equity - one thing will always be the same, you will want to
achieve one of the most competitive and cost effective rates
for your circumstances. Some of the best £200,000 mortgage rates start at around 1.3% (subject to status and equity levels).

We are a UK based and owned company established back in 1988 - you can utilise our extensive lenders to find you the best mortgage plan. We have even helped customers who have been refused a mortgage elsewhere to take out a £200,000 mortgage.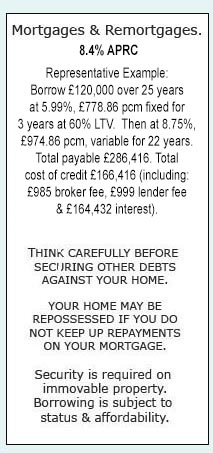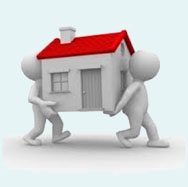 A little experienced help can make all the difference, besides you`ll need to be focusing on your feng shui! It isn`t just for if you are intending to move house, taking out a mortgage particularly for a loan amount of approximately £200,000 is likely to be one of the biggest financial decisions you will make and consequently shouldn`t be taken lightly. Complete our short
no credit check on line enquiry form
and we can get the ball rolling.If you would like further information or some friendly advice, then contact us on
0333 003 1505
from a mobile or if you are calling from a landline on
0800 298 3000
(free phone) to speak to one of our knowledgeable mortgage advisers and the finance support team.
£200,000 Mortgage Repayment Amounts
Having a specialist mortgage adviser to explain the ins and outs along with giving you expert advice to establish the best possible mortgage for your individual needs and circumstance can be indispensable.
We will work hard to give you the best advice and provide you with free quotes on a £200,000 mortgage or a suitable home loan amount of a different size, to allow you to see the facts, figures and costs before you decide to go ahead.
Deposits Or Equity To Borrow £200,000 How Does It Work?
To be eligible for a mortgage one important part of the qualifying criteria is that if you are looking to purchase a mortgage you have a deposit or if you are looking to remortgage you have some equity available in the property. Essentially, a deposit equals what equity you have in your existing or future property and equity is simply the value of the interest of the property that you own outright (the difference between any loan you might have secured and the property`s value), it`s that simple. Lenders typically ask for a minimum of 5% of the property`s value but the more you have generally the better interest rate that you can achieve. There are currently both purchase and remortgage deals out there up to 95% LTV. Here are a few different examples of the deposit/equity values when buying a home valued at £250,000:
5% deposit = Amount you need as a deposit is £12,500
10% deposit = Amount you need as a deposit is £25,000
20% deposit = Amount you need as a deposit is £50,000
25% deposit = Amount you need as a deposit is £62,500
So, for example, if you had 20% equity in a property valued at £250,000 your loan to value would be 80% LTV and you would require a 200,000 mortgage. Bear in mind you will need other funds as well as a deposit to cover the extra costs associated with your mortgage or remortgage. These can include removal fees, lender product fees, valuation fees, intermediary fees and solicitors fees. Talk to our UK mortgage advice team confidentially about the overall costs before you decide to go ahead.
Looking at the numbers can help but mortgage interest rates on offer at any one time can change on a daily basis. If you have seen a few interest rates that you would like to calculate the repayment on, head over to our repayment calculator to crunch the numbers for you. Alternatively, if you would like to see the most recent mortgage interest rates all in one place for an accurate figure, simply give us a call on
0800 298 3000
(landline)
0333 003 1505
(mobile friendly). Our technical sourcing systems can get you these figures in just a short time.
Properties By Area That £200,000 Mortgages Bought
The housing market is definitely picking up pace and a 200,000 mortgage can purchase you a whole host of different properties across the UK. If we take a look at some of the more popular housing markets across the UK there are many examples of recently sold properties, being bought up by home movers and landlords alike. According to Rightmove a 4 bed semi detached property based in Manchester sold in July 2014 for £249,950. If you had a deposit of £30,000 with a mortgage for £200,000 you could have recently bought a 2 bed semi detached property in exclusive area of Cheshire which sold in July 2014 for £230,000. If you head to the midlands you could have picked up an 3 bedroom period end terrace property which sold on the 21st of July 2014 for £200,500. Further south to the booming housing market in London the same 200,000 mortgage could get you a 1 bedroom flat in Ellesmere Court which sold in July 2014 for £238,000.
They say that when you have found your dream home, you just know. Just like falling in love. When you know the one, you don`t want to risk losing it and the housing market can be a precarious one to navigate. To avoid letting anything risk your new purchase get your mortgage sorted in advance. Simply fill in the 1 minute online application form at the top of the page, once we have received your enquiry you will be contacted by our specialist team and passed through to your dedicated mortgage adviser, who will walk you through the process and ensure that the mortgage is not something for you to worry about.
Capital Raising With A £200,000 Remortgage
A 200,000 mortgage isn`t just available to those looking to purchase a new property. If you have the equity available in your property to raise £200,000 a remortgage could be a way for you to release that equity and raise for a whole host of different things. Capital raising for a holiday home or certain home improvements like a house extension or loft conversion could be the type of thing that would warrant raising a mortgage for this amount. On the other hand you could also use the equity to consolidate outstanding debts. A 200,000 remortgage is often enough to pay off your existing mortgage and added expensive debts like high interest credit cards which could save you money on a monthly basis. If either of these seems like the situation you are currently facing or even if yours is a more complex one, it is likely we will be able to explore some possible solutions for you. Contact the office on
0800 298 3000
(landline)
0333 003 1505
(mobile friendly).
THINK CAREFULLY BEFORE SECURING OTHER DEBTS AGAINST YOUR HOME.
YOUR HOME MAY BE REPOSSESSED IF YOU DO NOT KEEP UP REPAYMENTS ON YOUR MORTGAGE.
Security is required on immovable property.
Established In 1988. Company Registration Number 2316399. Authorised & Regulated By The Financial Conduct Authority (FCA). Firm Reference Number 302981. Mortgages & Homeowner Secured Loans Are Secured On Your Home. We Advice Upon & Arrange Mortgages & Loans. We Are Not A Lender.

First Choice Finance is a trading style of First Choice Funding Limited of The Old Courtyard, 103 Buxton Road, High Lane, Stockport, Cheshire. SK6 8DX. Copyright protected.